How To Pay Your Ambit Bills Quickly and Securely
Don't you hate how quickly those monthly utility bills pile up? It seems like every month is the same cycle. Power, gas and internet bills all wait to be paid. And as soon as we write those checks, the process starts again. There's a better way to stay on top of your utility bills! DoNotPay can help you every month or just once.
This article will explore:
How to pay your using DoNotPay
How to pay your Ambit bill by yourself
Why DoNotPay is the best way to pay your Ambit bill
Other utility bills you can pay with DoNotPay (spoiler alert: it's all of them)
If your Ambit payment is due right now, you're in a hurry. So let's not waste any more time and dive in!
Ambit: Ways to Pay my Bill
Ambit Energy offers a few payment options.
Pay Your Ambit Bill Online
To pay your Ambit energy bill online, follow these steps:
Visit Ambit Energy, and create an account.
Enter all of your information, like account number and service address.
Enter your banking information.
Schedule your payment.
Watch for confirmation and keep an eye on your bank account.
Repeat this process every month.
If you spend two hours online every month paying all your bills, that's 24 hours in a year. That's one whole day of every year of your life spent logging onto corporate websites to give them your hard-earned money.
In an adult lifetime — 60+ years as an adult with bills to pay — that's two whole months of your life spent logging onto websites and paying bills! There is a better way: it's DoNotPay!
Pay Your Ambit Bill by Mail
Of course, you can always pay your Ambit energy bill the old-fashioned way. We're talking about snail mail. You'll need to buy envelopes, write checks, keep stamps on hand and always remember to mail that check on time. Do people still pay their bills this way? What a pain!
Then, watch your bank account. Ambit has a reputation for taking up to a week to cash a check. If ten days go by and your check hasn't cleared, you'll need to reach out to Ambit. Hopefully, you can beg them not to charge you a late fee when your check gets lost in the mail. It happens!
The United States Postal Service (USPS) doesn't publish many statistics about lost mail (after all, how could they know if they lost it.) But USPS does admit that nearly 4% of all correspondence is undeliverable. Let's hope your energy payment isn't one of them!
Ambit's 2 Mailing Addresses for Paying Your Bill
Texas
Ambit Energy

PO Box 660462

Dallas, TX 75266-0462

Illinois
Ambit Energy

PO Box 660442

Dallas, TX 75266-0442
The Ambit website does list other addresses, but those aren't for bill paying. If you send your payment there, you'll be in a bind and end up paying a late fee. So we didn't include them.
Now that you know all the different ways you can pay that Ambit bill let's talk about why the DoNotPay App is the best!
Pay How To Pay My Bill Using DoNotPay (the Fastest, Easiest Way)
The DoNotPay App makes it easy to pay Ambit. Use it once, or set it to be recurring every month to make bookkeeping easy.
To Pay Ambit, grab your checkbook and follow these easy steps:
1. Go to the Bill Pay product on DoNotPay.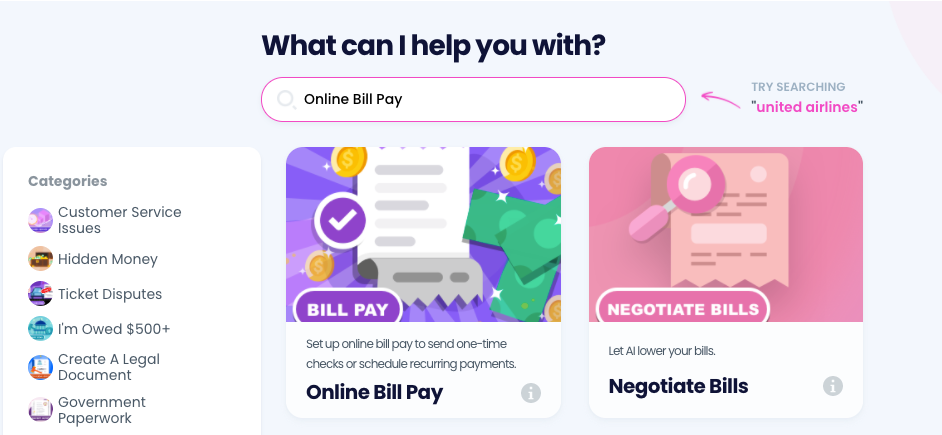 2. Connect a bank account if you haven't already.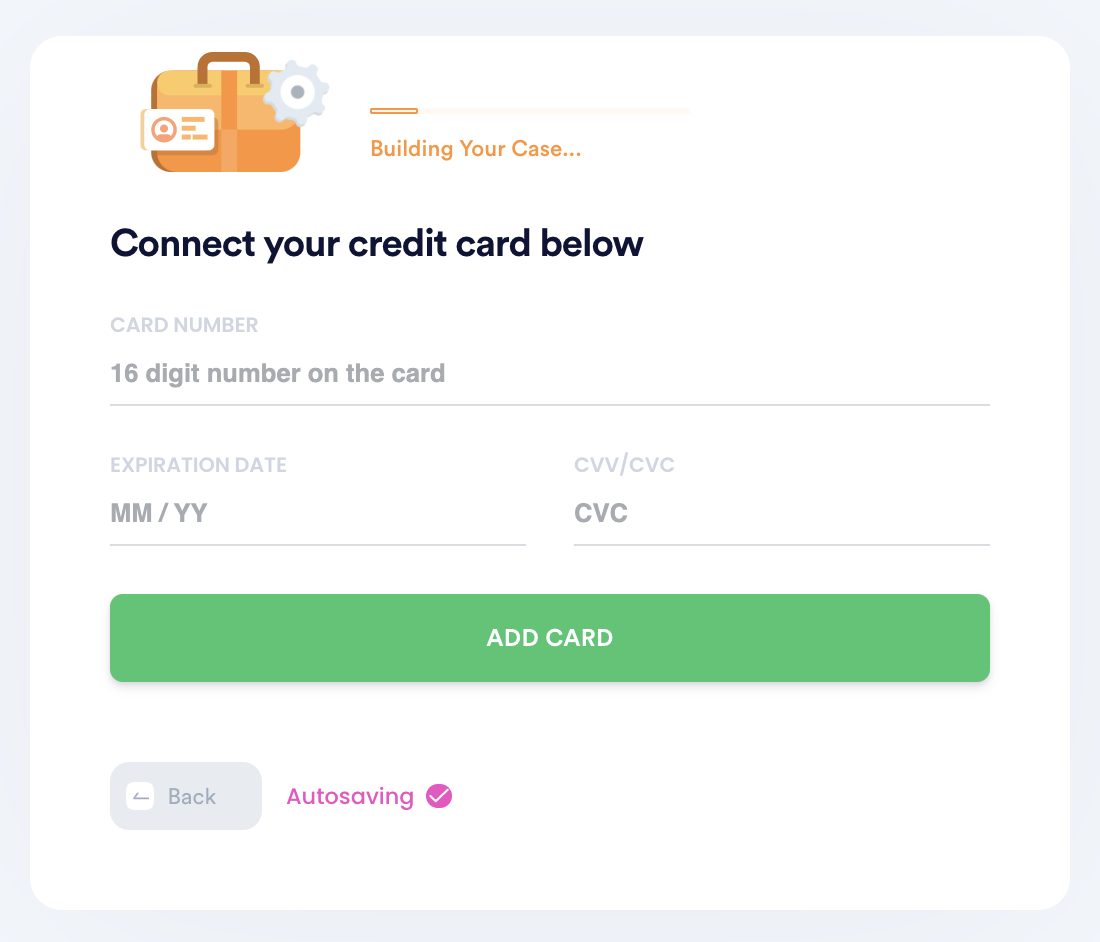 3. Schedule recurring or one-time payments by entering the person you want to address the check to, the payment amount, and their mailing address.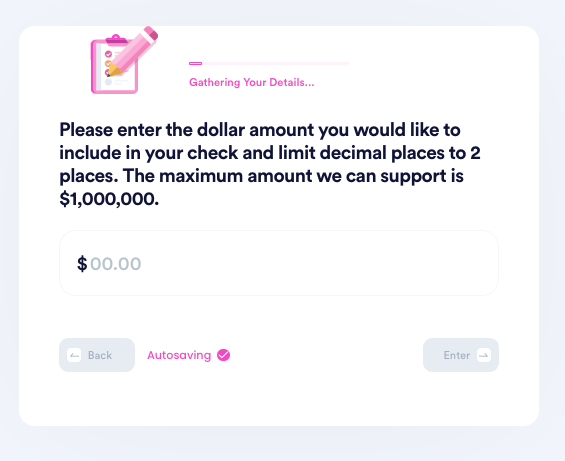 4. Customize the payment with a PDF attachment, image, and memo.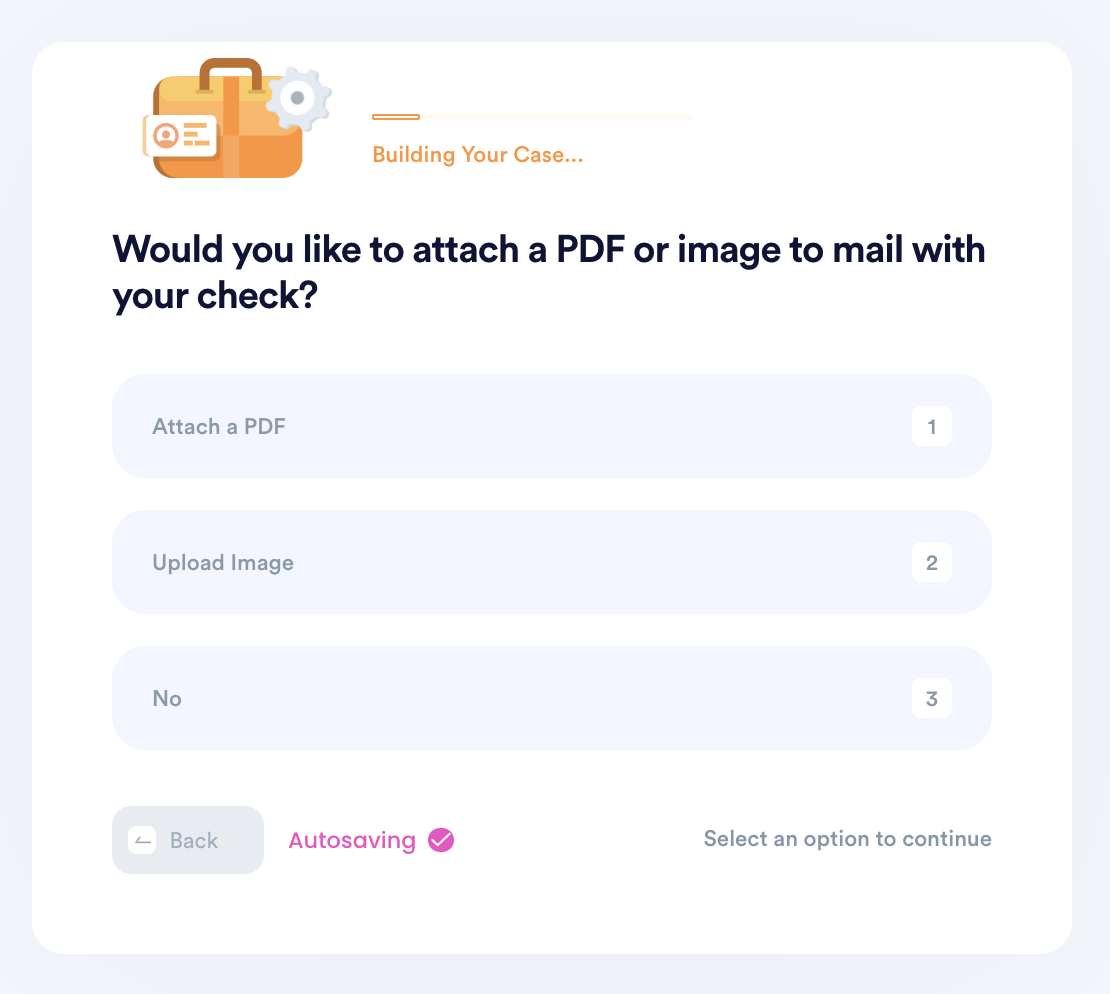 5. Enter your contact information, including email, address, and phone number.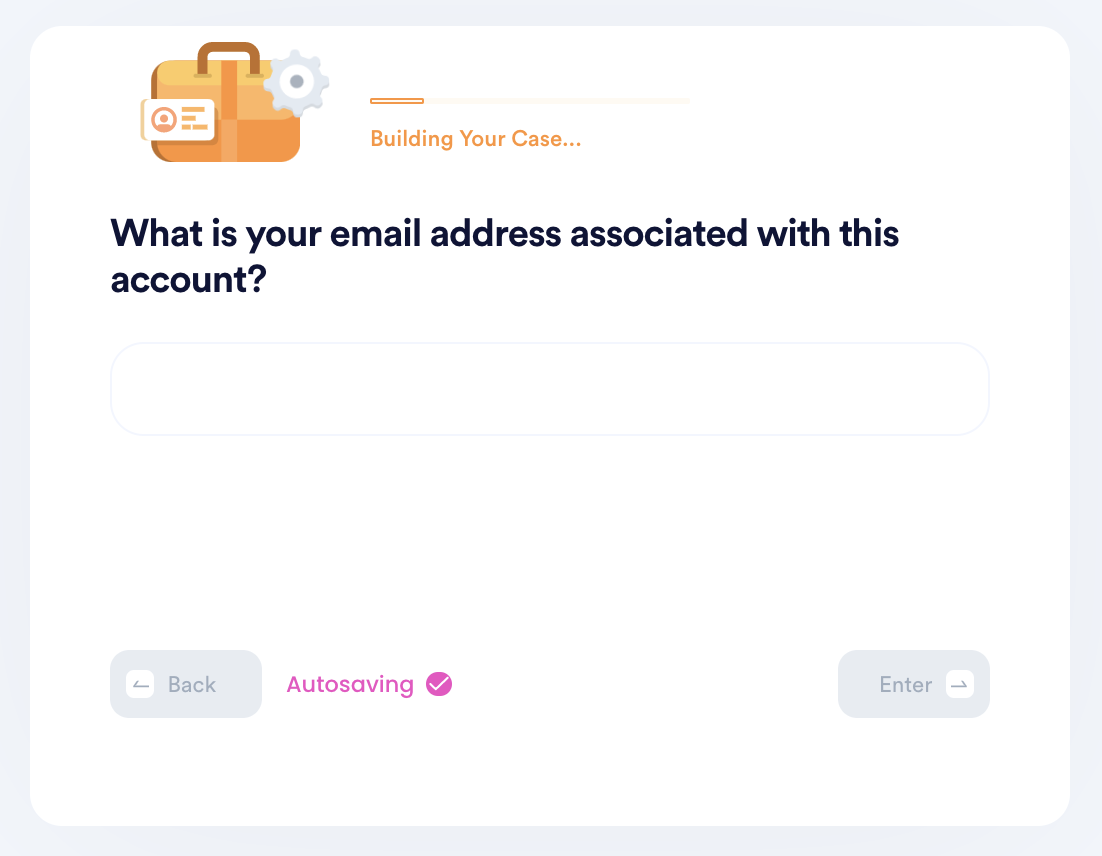 6. Submit your task! DoNotPay will mail the check on your behalf, and make sure it gets sent each recurring period if you set up recurring payments. You can always return to the product to delete or add new payments.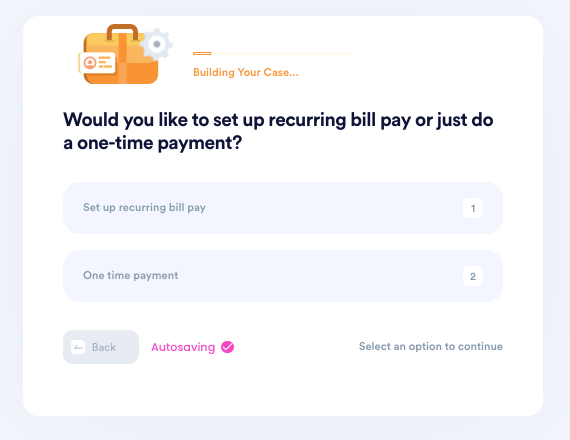 Let DoNotPay handle it from there. With the bill pay portion of DoNotPay, you'll save so much time and effort. You don't need to wait in long lines, buy stamps, drive to the post office, or worry that your check will arrive on time.
Why DoNotPay is the Best Way to Pay Your Ambit Bill
With the DoNotPay App, you can schedule all your regular bill payments. DoNotPay works with all utility providers, like Mediacom, Washington gas and Alabama Power, to name a few.
The bill pay portion of DoNotPay is super easy to use.
It's a huge help for anyone who gets tired of seeing those bills pile up, but is extra helpful for:
Individuals on a fixed income
Long haul truckers, sales reps, and anyone who travels for work
"Snowbirds," or people who have more than one residence to maintain
Estate executors/administrators who must keep detailed records of bills they are paying for an estate
Beyond Ambit, some of DoNotPay can also handle your payments to:
Just set it and forget it! With the DoNotPay App, you'll be free to use 24 more hours of your life every year — that's two months in a lifetime — because you won't be stuck logging into accounts and paying bills every month.