Learn How To File an Allianz Travel Insurance Claim Without a Hitch
We all love visiting different places and exploring new destinations, but traveling can become annoying if your flight is delayed or canceled, your baggage lost, or if a hotel double-books your room.
Allianz is a financial services company that deals with insurance and asset management. If you have purchased Allianz travel insurance and have experienced some issues during your trip, the company should provide reimbursement.
DoNotPay can help you submit any insurance claim, including the Allianz travel policy.
What Does Allianz Travel Insurance Cover?
You cannot expect your travel insurance to cover all issues you might encounter during your trip. There are reasonably foreseeable or expected problems that no travel insurance covers.
In the event of unforeseen severe weather and medical conditions, Allianz travel insurance covers:
Unforeseen Severe Weather Conditions
Medical Conditions

Prepaid trip expenses

The cost of accommodation or meals in case your flight is delayed

The additional cost of flying home earlier than planned

Unforeseen pregnancy complications

Existing medical conditions if:

You insure the full cost of your trip within 14 days upon making the first trip payment

Your doctor certifies you can travel before purchasing travel insurance
Allianz travel insurance does not cover unforeseen events, including:
Natural disasters

Epidemic or pandemic

Government rules and regulations

War or military duty

Air, water, or other pollution

Terrorist events

Nuclear reaction or radiation

Sport events

Flying or learning to fly

Travel alerts or bulletins
As Allianz has different insurance plans, check them before choosing the one most suitable for you.
DoNotPay Helps You File Your Allianz Travel Insurance Claim in No Time!
DoNotPay assists you with various types of insurance claims efficiently. We can help you submit an Allianz travel insurance claim, and here is how to do it:
Open DoNotPay in a

Select the type of

insurance

Provide basic information, such as your contact information and policy number

Type in why you are submitting the claim and enter any relevant information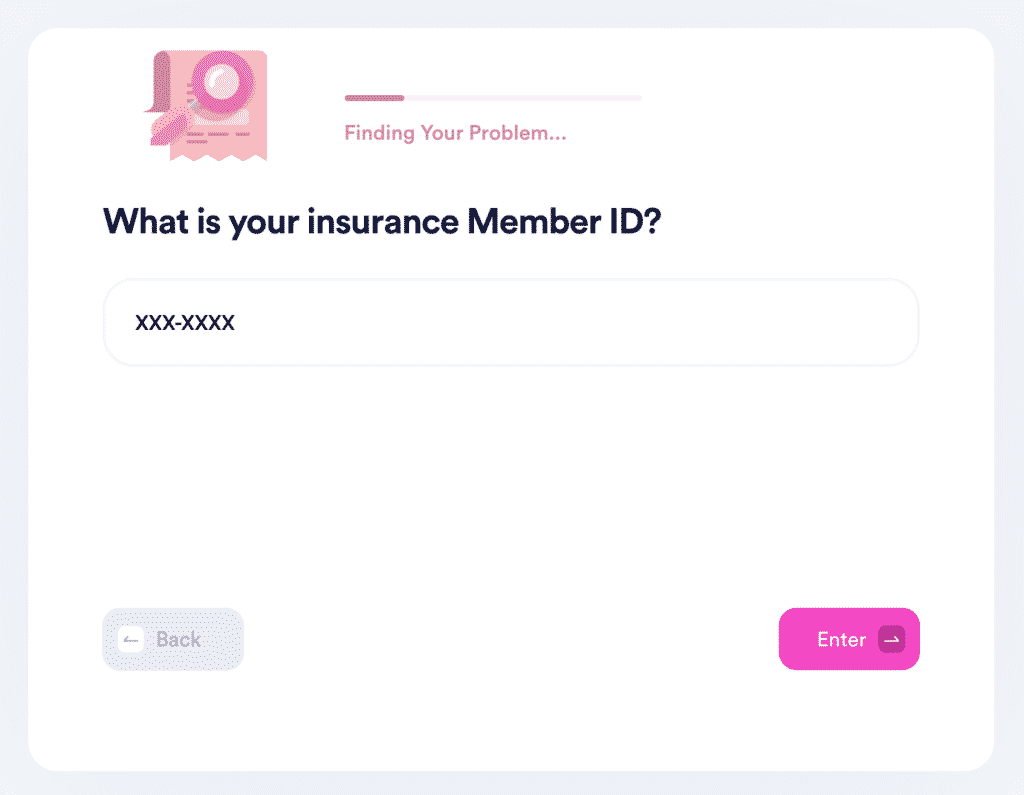 DoNotPay will file an Allianz travel insurance claim using the data you have provided, and their representative will get in touch with you at their earliest convenience.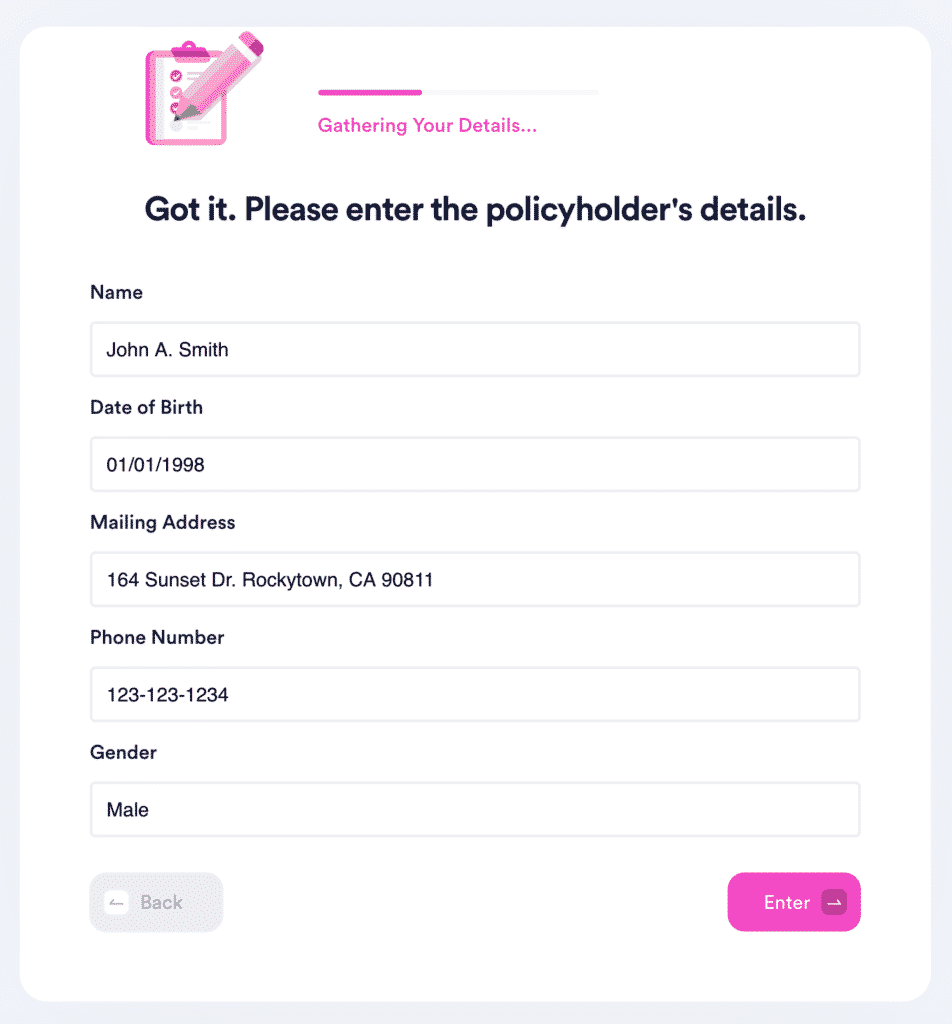 We can also help you file your travel, car, property, and unemployment insurance claim fuss-free!
How To File an Allianz Travel Insurance Claim by Yourself
DoNotPay saves your time and energy, but if you would like to claim Allianz travel insurance on your own, here are the available options:
Submit the Allianz travel insurance claim form

Call Allianz
Fill Out the Allianz Travel Insurance Claim Form
Here is what you need to do to submit the Allianz travel insurance claim form:
Open the

File a Claim

page

Choose your plan from the drop-down menu

Enter your email address or the policy number

Enter departure or purchase date

Click on the

Submit

button
Do not forget to provide the supporting documentation.
Get in Touch With Allianz
If you would like to file an Allianz travel insurance claim by yourself, you can call 1-866-884-3556, but be prepared to wait for a representative to take your call since the lines are often busy.
Once you have filed your insurance claim, you can check its status online.
Should You Give Up if Allianz Rejects Your Claim? No—DoNotPay Can Help!
DoNotPay can help you in case Allianz denies your travel insurance claim. You should provide some basic information, and our app will submit your appeal letter.
Here is how you can initiate the appeal process:
Visit DoNotPay in a

Select the insurance type

Click on

Appeal a Denied Insurance Claim

Follow our simple prompts and finalize the process
Our app will do everything else, and Allianze will receive your appeal immediately!
DoNotPay can help you with other insurance-related issues, such as filing Farmers, The General, or 21st Century insurance claims.
We are here to show you how to keep leftover money from a home insurance claim or cancel Northwestern, Farmers, and Safeco insurance.
Why Get Travel Insurance?
If you would like to enjoy your trip and not worry about possible incidents, you should get travel insurance. The most common reason people opt for travel insurance is to have a solid back-up plan in case something goes wrong. The table below shows common travel-related mishaps:
| | | |
| --- | --- | --- |
| Possible Incident | With Travel Insurance | Without Travel Insurance |
| Trip cancellation | Reimbursement for prepaid, non-refundable trip costs | Losing money paid for the hotel, flights, and car rental |
| Travel or baggage delay | Reimbursement for eligible costs, such as hotels and meals | Pay out of your pocket |
| Medical emergency | Reimbursement for covered medical costs and accessibility of high-quality care | Pay out of your pocket |
| Rental car gets damaged or lost | Coverage for the loss | Pay out of your pocket |
| Unexpected crisis | Expert assistance provided | Pay for expert help |
If you want to rest and not worry whether you will catch the flu, have a car accident in a rental, or get injured in a fall, you should choose travel insurance to ease your mind. Should you have an accident, DoNotPay can help you file an accident insurance claim.
Clear Out Your Daily Tasks Fast With DoNotPay
Are your parking tickets piling up, but the process of appealing them is way too complicated? Do you struggle to pay your bills but are not sure how to get an extension? Is it time to extend your driver's license, but reaching the DMV is a nightmare?
DoNotPay will turn all of these dreadful tasks into easy-to-do items you can check off your agenda quickly!
Get rid of spam emails, texts, and calls quickly using our AI-powered app!
Learn how to secure compensation from airlines, get your college fees waived, claim your lost funds, or reduce your property tax—all with a few clicks!
Subscription Issues? DoNotPay Can Help!
If you are looking to test out a service, think twice before disclosing your payment info. Companies will often ask you for your credit card details even when signing up for a free trial—they charge you once the trial expires.
Use our virtual credit card, and don't worry about unwanted charges!
Our credit card gets automatically approved for any free trial, but it rejects any real charges since there is no money on it.
DoNotPay will locate and cancel all your unwanted subscriptions without you having to deal with customer service reps.
We can also help you request refunds from companies or take them to small claims court if they refuse to cooperate.