How to Automate Your Alliant Energy Bill Payments In 6 Steps
Have you ever noticed that you spend part of your productive hours tracking your bills? While it is good to track your bills, you can manage them better using . When you manage your bills, you risk spending too much time tracking them. The risk of missing payments is even higher when you have multiple bills that fall due on different dates.
Although you can make online payments for energy bills, you still need to remember the bill by its due date.
To make it all easy, you can take control of your bill due dates using the DoNotPay bill pay service. Alliant bill pay relieves you from the burden of maintaining manual records or spending your productive time in long queues to make an over-the-counter payment or send a paycheck.
How Do I Pay My Recurring Bills?
There are several methods of managing your . You can choose any method that is convenient for you and acceptable to the billing company. Some of the most common methods include:
| | |
| --- | --- |
| Cash Payment | If the billing company accepts cash payments, you can walk into their office and make your payment. However, most companies are moving away from cash payments, and you have to inquire whether the billing company accepts cash payments. |
| Pay by Check | Most companies accept paychecks for your recurrent bills. However, only a mail-in check may be convenient for recurrent bills since you can send it by mail. |
| Pay by Phone | You can use your mobile phone to pay for recurrent bills if your billing company allows mobile money transfer. Contact your service provider to learn whether they accept mobile money transfers. |
| Pay Online | Paying bills through an online platform is also gaining traction among most Americans. However, you will need to learn how your service provider has customized their online bill payments. |
Challenges of Paying Recurring Bills on Your Own
Regardless of the payment method you choose for settling your recurrent bills, you remain the manager of the bills. You must ensure the bills are paid on time and to the right account. Sometimes you may be forced to keep a record of all due dates if the bills fall due on different dates.
Skipping payment for a recurrent bill is possible, especially if you have other things to handle in the month. Several bills may fall due before you even know it is time to clear them. Worse still, you may be forced to adjust your busy schedule to create time for settling the bills. Paying multiple recurrent bills on your own can be stressful.
What Happens if You Miss a Bill Payment?
Missing a bill payment harms your finances. Depending on the number of times you have missed the payment or the number of days the bill has been overdue, the service provider can take any of the following actions:
Penalize you for late payment
Charge interest on the outstanding amount
Missing a bill payment also affects your credit score, especially when you miss multiple due dates in a year.
How Do I Lower Alliant Bill Pay?
Are your recurrent bills too high? Well, if you find a sudden rise in your bill, check whether you have been penalized for missing a payment or if the service provider has charged interest on the outstanding amount. In most cases, the high bill is a result of penalties and interest. You can, therefore, lower your bills by ensuring you pay them on time to avoid penalties, interest, and other late payment charges.
How Can I Keep Track of My Automatic Payments?
To avoid spending too much time monitoring the due dates for your bills or attracting charges for late payment, you should consider automating payment of your recurrent bills. Automating bill payments ensures all your bills are paid on time without piling pressure on you to remember the due dates.
DoNotPay helps you to automate payment for all your recurrent and one-time bills. All you need to do is register and leave DoNotPay to do the hard work for you.
If you want to set up recurring check payments but don't know where to start, DoNotPay has you covered in 6 easy steps:
1. Go to the Bill Pay product on DoNotPay.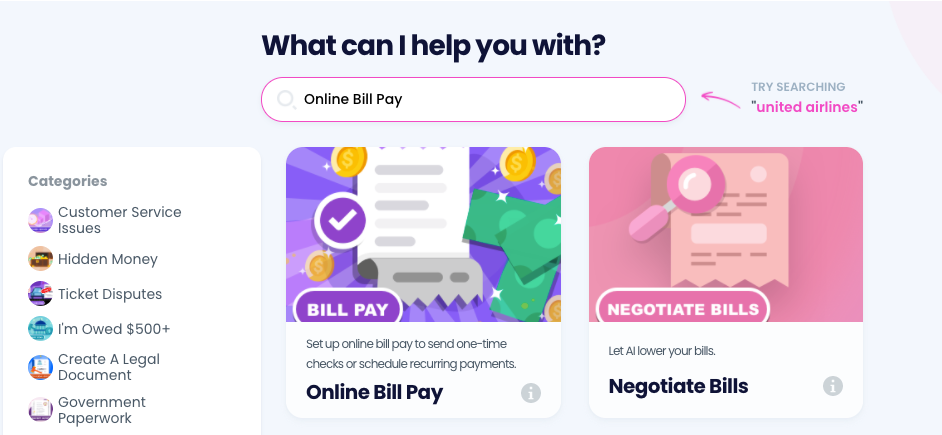 2. Connect a bank account if you haven't already.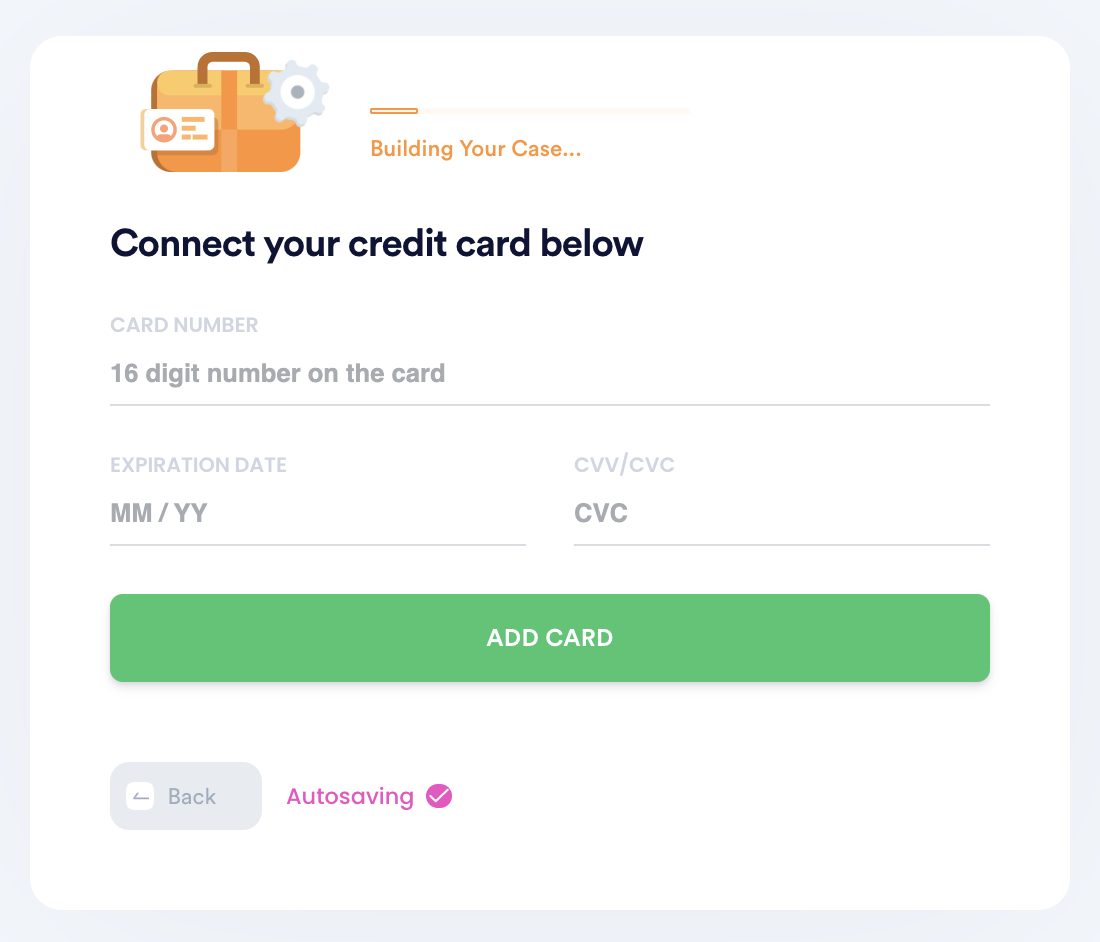 3. Schedule recurring or one-time payments by entering the person you want to address the check to, the payment amount, and their mailing address.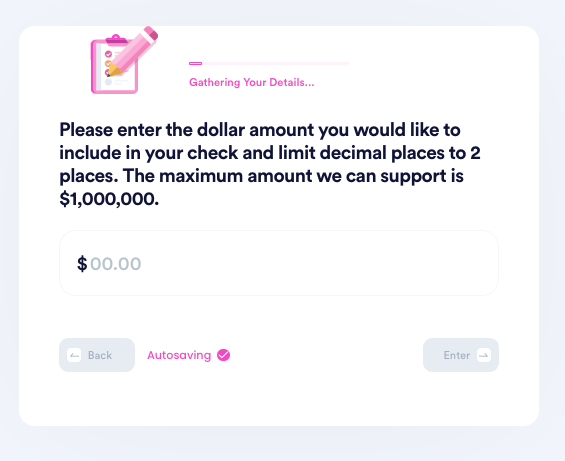 4. Customize the payment with a PDF attachment, image, and memo.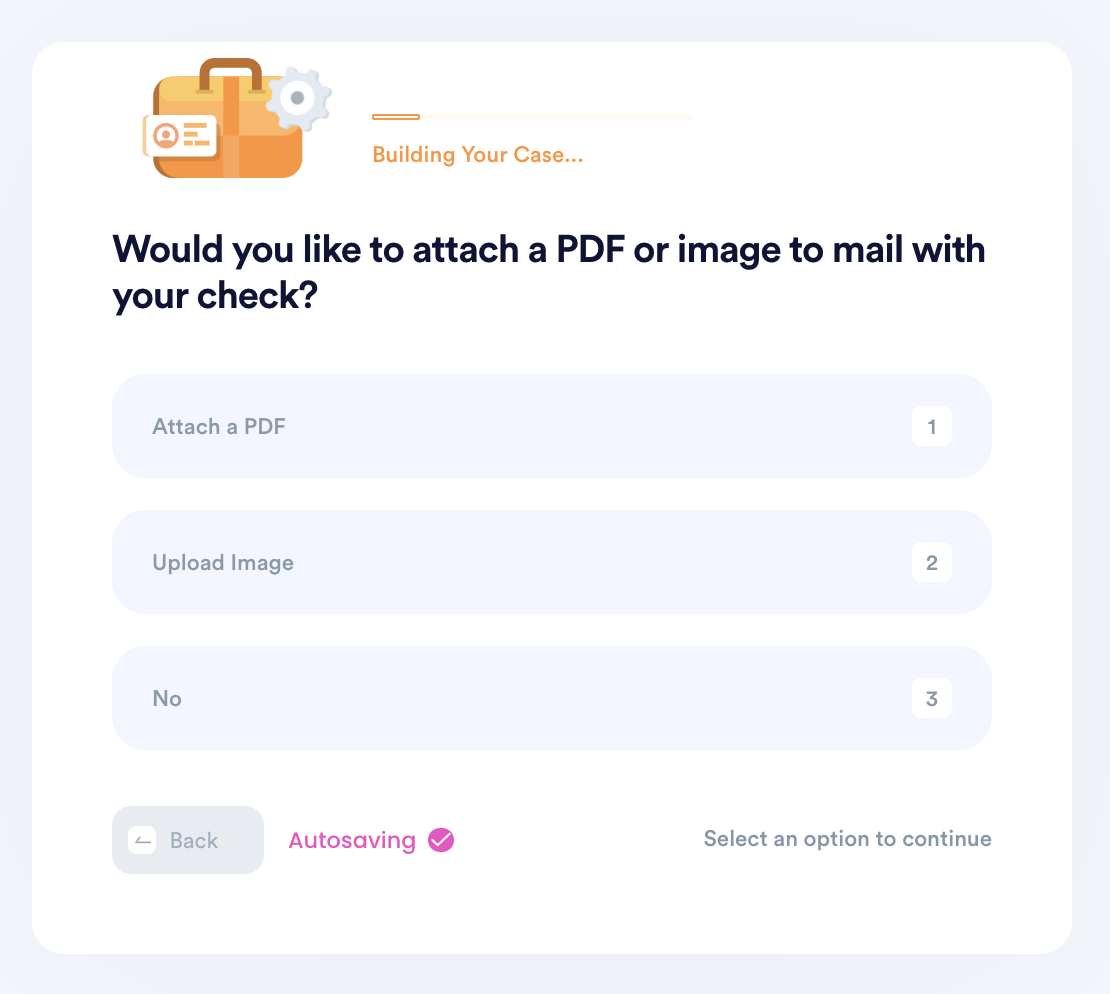 5. Enter your contact information, including email, address, and phone number.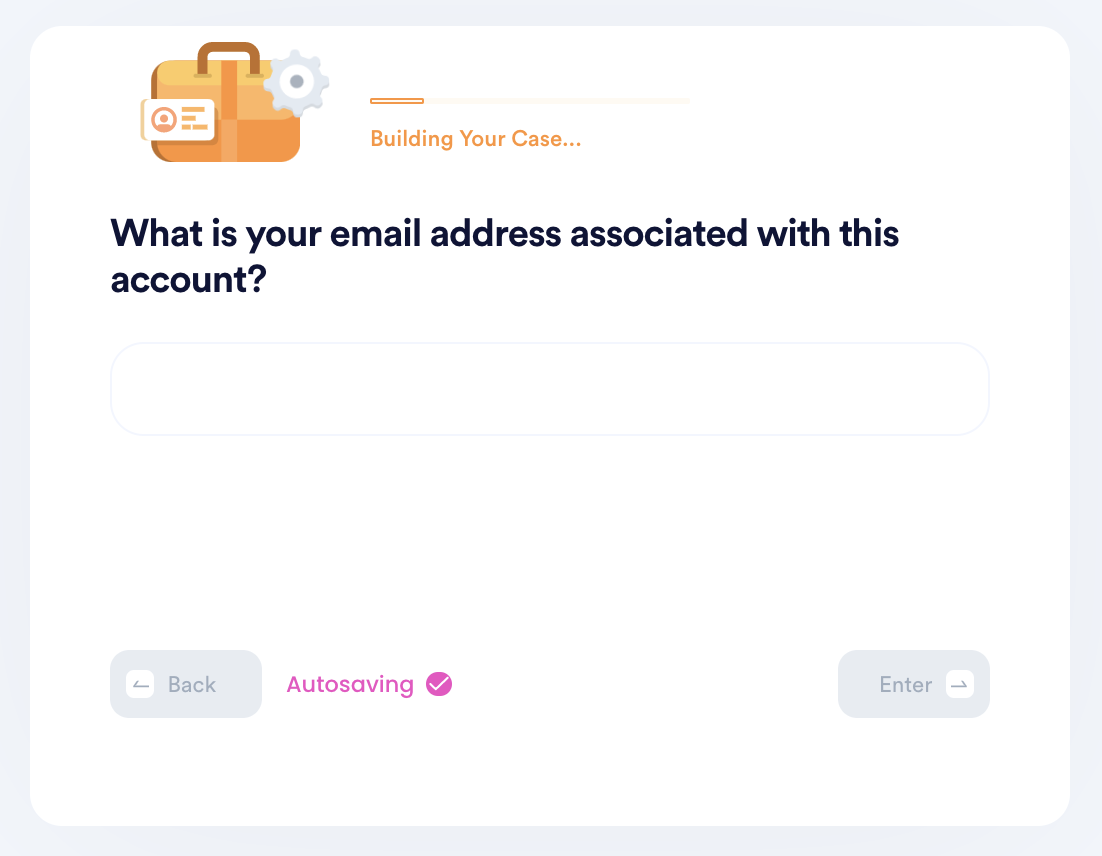 6. Submit your task! DoNotPay will mail the check on your behalf, and make sure it gets sent each recurring period if you set up recurring payments. You can always return to the product to delete or add new payments.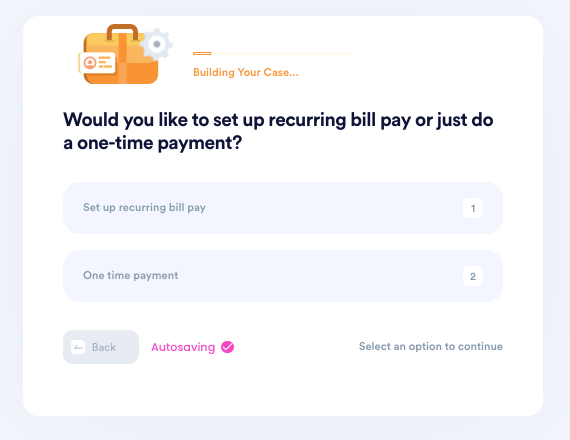 What Else Can DoNotPay Do for You?
DoNotPay makes paying your Alliant bill easy, fast, and successful. However, that's not all. You can enjoy the convenience of paying other bills including:
National Fuel

Washington Gas

Dominion

Pay By Plate MA
DoNotPay can help you in a ton of ways beyond just bill payments. We offer a variety of services you may find useful.
Sign up with DoNotPay today to get started with the Alliant bill pay process.