How to Get an Affordable Cosmetic Dentist 
When someone is in need of dental work, the cost can be prohibitive. Many individuals do not take care of their teeth because they cannot afford them. However, there are many options available for affordable cosmetic dentists to allow you to take care of your oral health without breaking the bank.
One such option is using the DoNotPay service, which is fast, convenient, and automated. The DoNotPay service will help you find an affordable cosmetic dentist near your location, assist you in asking any eligibility queries you may have, and even make an appointment. All you have to do is follow three simple steps outlined at the near end of this article.
Affordable Dental Care For Low-income Individuals
Affordable dental care is dental care that is priced below the national average. The national average cost of the less costly dental care is $127, while the most expensive procedure (think braces) goes up to $5,000 if you have no insurance, but many people do not have to pay this amount. There are a number of ways to get affordable dental care, and these are outlined below:
Federal government
Stat programs
Local organizations
Dental schools
The Federal government offers two programs that help individuals afford dental care: Medicaid and CHIP. Medicaid is a government health insurance program that helps individuals with low incomes and children who are not insured. CHIP is the Children's Health Insurance Program, which offers health coverage to uninsured children in families whose income is too high to qualify for Medicaid but who cannot afford private health insurance.
States also have programs that offer dental care at a reduced cost. For example, the California Healthy Families Program offers dental care to children who are not insured. The program helps families by paying for a portion of their dental costs and provides free or low-cost dental care in some areas of the state. These programs can even help you find an affordable cosmetic dentist 
In addition, many local organizations offer reduced costs or free dental clinics. One such organization is the Salvation Army which has a dental clinic that offers services such as cleanings, fillings, and X-rays for a low cost.  
Finally, many dental schools offer discounted or free dental care. For example, these universities around the US have clinics that offer full mouth reconstruction for free or at a reduced price. 
How To Get an Affordable Cosmetic Dentist on Your Own
There are a few options for finding an affordable dentist, even if you do not have insurance. For example:
You can check with your area's federal government, state government, local organizations, or dental schools. Many of these institutions offer free dental care or reduced-cost dental services.
You can ask friends and family if they know of a good dentist.
You can also search the internet for reviews from previous customers to find an affordable cosmetic dentist near you that is qualified and reputable.
Here's an overview of other free or cheap dentist options from the following resources:
Bureau of Primary Health Care
This service supports federally-funded community health centers across the United States that provide reduced-cost or free dental care.
Medicare, Medicaid, CHIP
These three are administered by the Centers for Medicare & Medicaid Services.

Medicare: A health insurance program for those 65 and above or those with specific disabilities. Dental coverage is limited and does not cover dentures or most routine dental care.

Medicaid: A state-run program that provides dental care, in some cases. to individuals and families. Each state sets the guidelines as to who is eligible and what are the covered services.

CHIP: This program provides dental services to children up to 19 years who are uninsured. The dental services covered vary depending on the state.

Dental schools
A good source of quality, reduced-cost dental services. Students gain experience treating patients and providing care at a lower cost. These students are closely supervised by experienced, licensed dentists. Faculty and post-grad clinics are also available at most schools.
Dental hygiene schools
Dental hygienist students may provide supervised, low-cost preventive dental care as part of their training.
Clinical trials
The National Institutes of Dental and Craniofacial Research (NIDCR) sometimes looks for participants with specific craniofacial, oral, and dental conditions for their clinical trials. Participants may get limited low-cost or free dental services for the specific condition being studied. To find clinical trials, visit this page: NIDCR Studies Seeking Patients.
State and local resources
Enquire with your local or state health departments for any programs in the area that offer reduced-cost or free dental care. They may also offer financial assistance for dental services.
United Way
The organization may be able to direct you to reduced-cost or free dental care in your community. Check their website for local chapters in your area.
How DoNotPay Can Help Find an Affordable Cosmetic Dentist
DoNotPay allows people in need of affordable dental care to find dentists in their area who offer services at a reduced cost. You can also use the Donotpay website to compare the rates of different dental clinics by requesting a quote so that you can find the best deal possible.
DoNotPay provides a quick and simple solution to your problem, so you can get back to what's important! Here are three simple steps to follow.
1. Visit DoNotPay and search "dentist".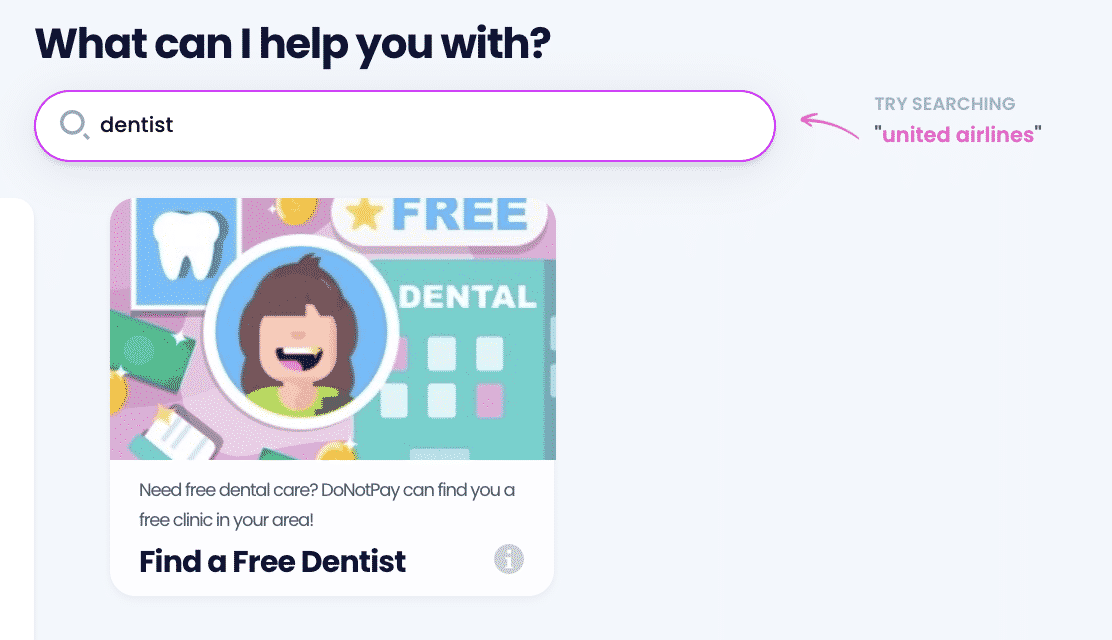 2. Fill in your current address, so we can find the clinic nearest to you.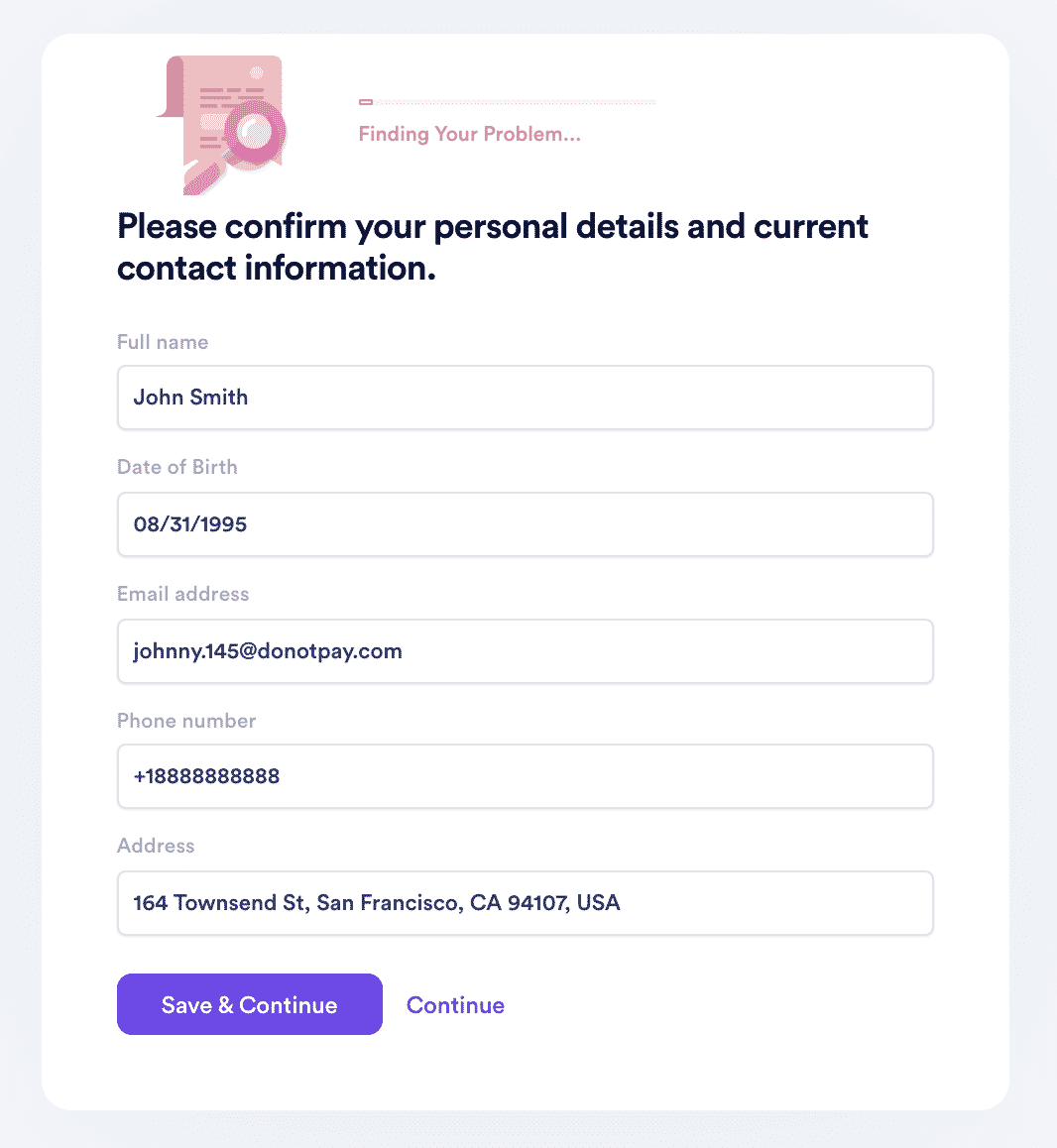 3. Choose whether to send a query about your eligibility, receive a quote for a specific dental procedure, or make an appointment.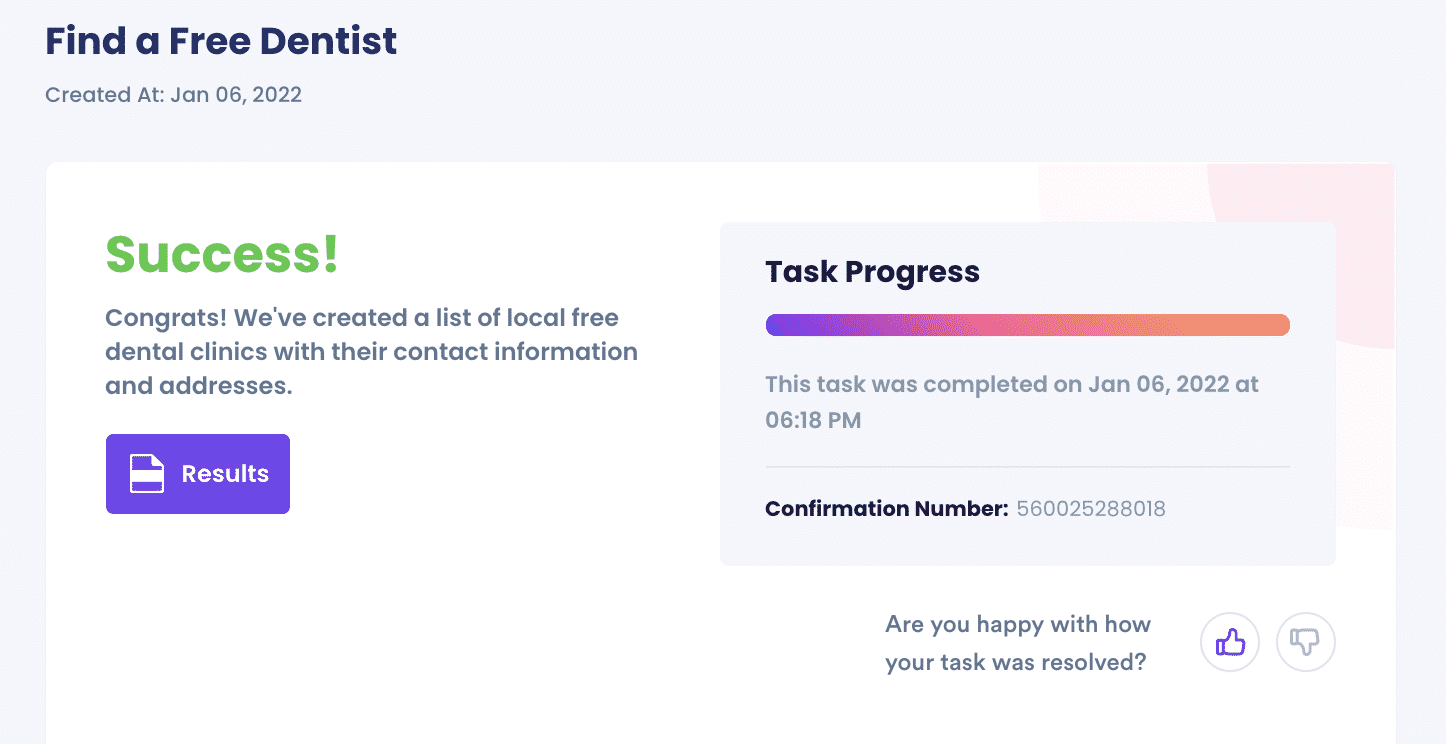 What Else Can DoNotPay Do?
Solving problems isn't always easy, but DoNotPay makes it easier. Besides finding free cosmetic dentists, we also help with:
Key Takeaway 
Dental care is important, but it can be expensive. However, there are many ways to find affordable dental care. You can check with the federal government, state government, local organizations, or dental schools in your area. You can also search for an affordable dentist online or through friends and family. Sites like DoNotPay make it easy to find a reputable and affordable dentist. You can compare rates and make an appointment in just minutes. DoNotPay is the perfect way to solve your problem quickly, easily, and affordably. Contact us today, and let's find you an affordable cosmetic dentist!