The Easiest Way to Read, Track, and Pay Your ADT Bills
Home security is no laughing matter. Just like your power bill, water bill, internet, TV, and much more, paying the bill for your security system is equally important. Some might even say it's more critical since home security systems safeguard all of the other things you're paying bills for. To stay up to date on your home security, let DoNotPay help you with your for some extra peace of mind.
How Can I Pay My ADT Bill?
ADT offers customers a few ways to pay their bills. There are pros and cons to each method, so make sure you choose the suitable method for you. Alternatively, you could save time and effort by letting DoNotPay handle it for you.
By Mail
While paying by mail might be slower and run the risk of a payment getting lost, it's helpful to have a bill come in the mail every month to remind you to pay on time. If you want to pay your ADT bill by mail, you'll have to follow these steps:
| | |
| --- | --- |
| Wait for your bill to arrive in the mail | Bills will show you both the amount due as well as the due date. |
| Make out a check or money order to ADT | Make sure to fill out all information correctly. |
| Send your check to the address marked on your bill | The address can vary based on where you are, so double-check that you're sending your payment to the right place. |
Online
Paying your bill online is the more convenient option between the two, but it's a lot easier to forget if you turn on paperless billing. To pay your ADT bill online, you have to follow these steps:
Wait for your bill to arrive in the mail. The statement will show you both the amount due as well as the due date.
Log in to your ADT account.
Navigate to the window to pay your bill.
Connect your bank account to your ADT account.
Schedule a payment for that month's bill.
How Do I Lower ADT Bill Payments?
By using DoNotPay for your, you can be sure that you won't miss any payments. That means that you won't have to worry about any late fees added to your bills just because you happened to forget one time. ADT tends to be strict with their payment dates, so you could be looking at a hefty charge if you're not careful.
What Happens if You Miss an ADT Payment?
Like we just mentioned, ADT charges late fees on missed payments. The fee includes both the late fee itself and interest. Additionally, missing payments on your ADT policy means the company might shut off your security system and even repossess your equipment.
How Can I Pay My ADT Bill With DoNotPay?
DoNotPay can quickly pay your ADT bill by check each month. You won't have to lift a finger outside the initial setup. To get started, you'll just have to follow these six easy steps:
1. Go to the Bill Pay product on DoNotPay.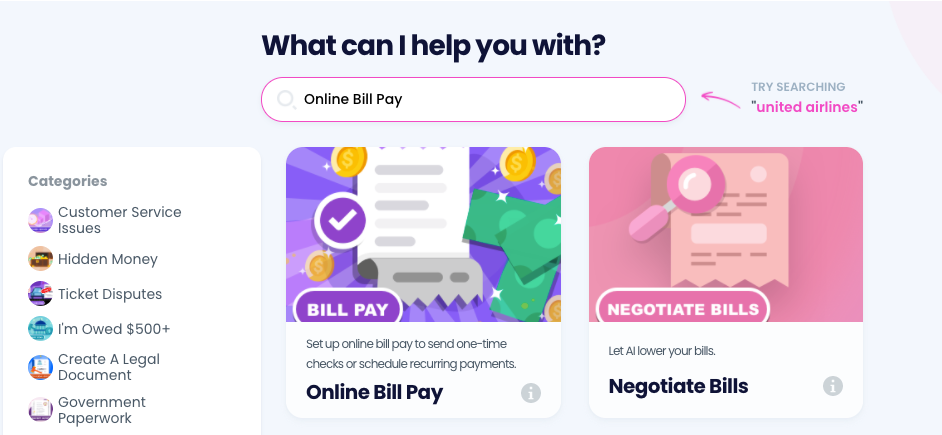 2. Connect a bank account if you haven't already.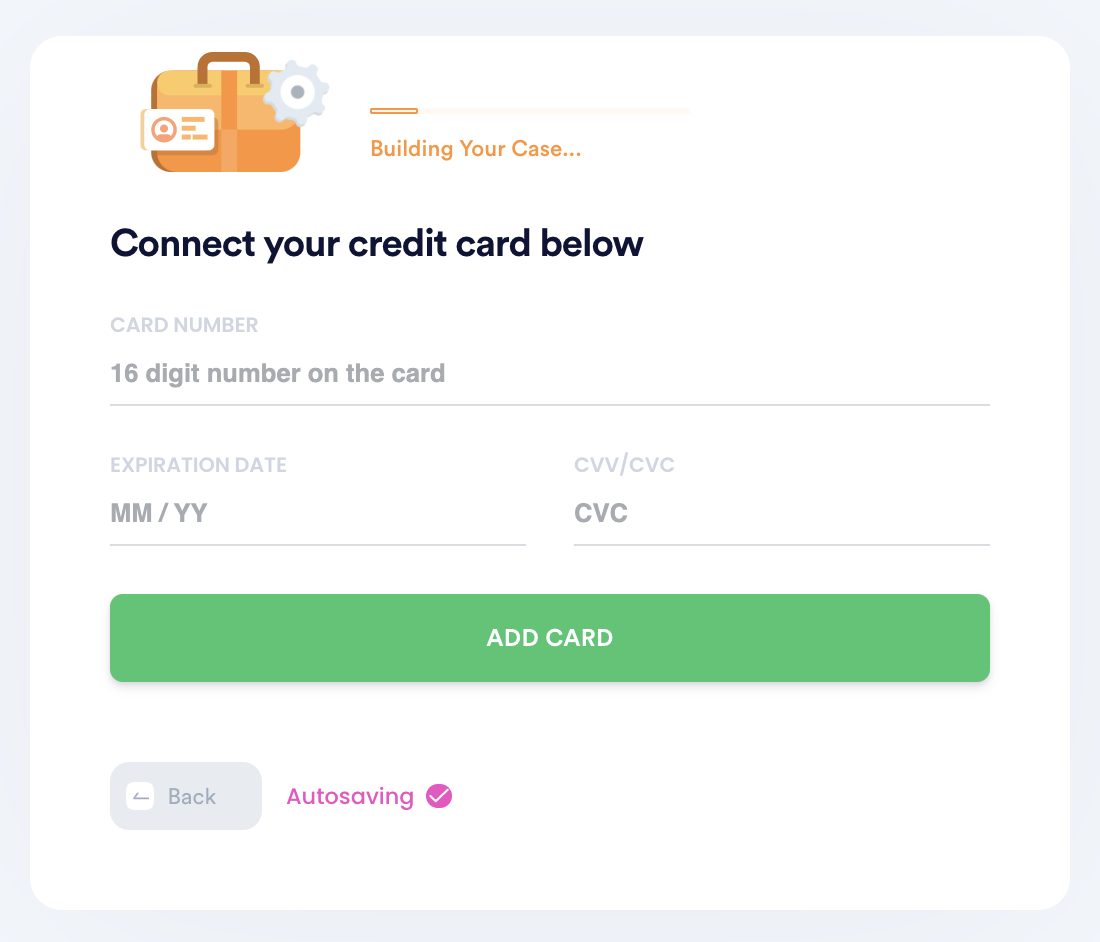 3. Schedule recurring or one-time payments by entering the person you want to address the check to, the payment amount, and their mailing address.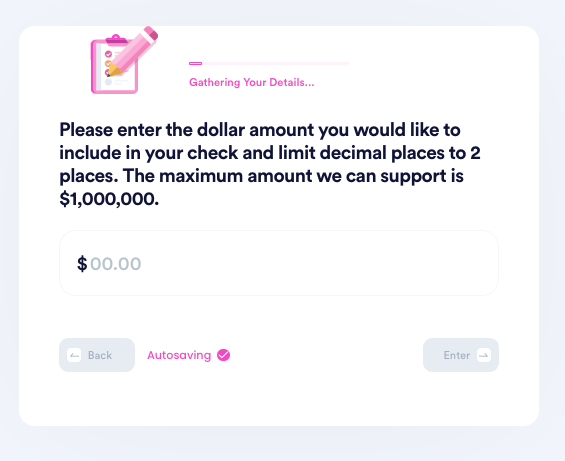 4. Customize the payment with a PDF attachment, image, and memo.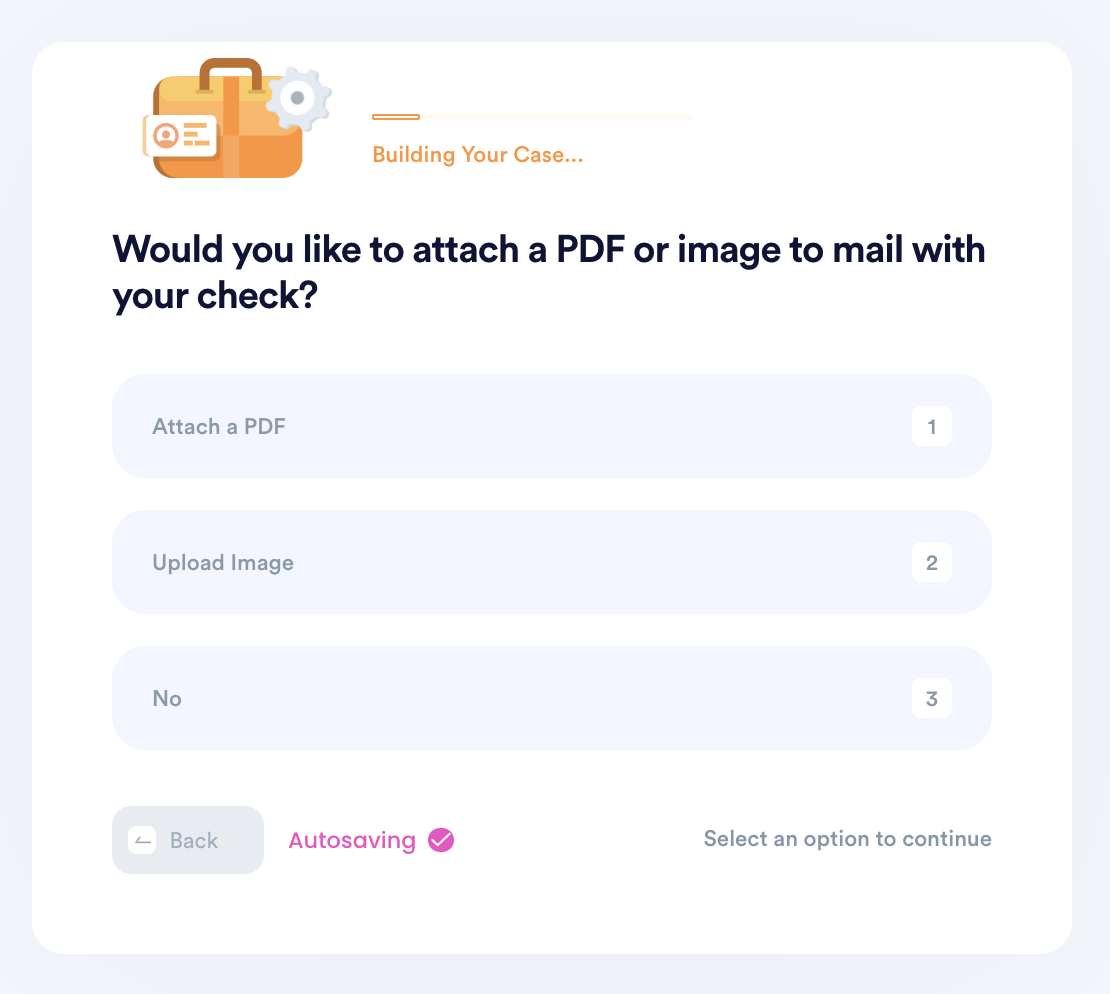 5. Enter your contact information, including email, address, and phone number.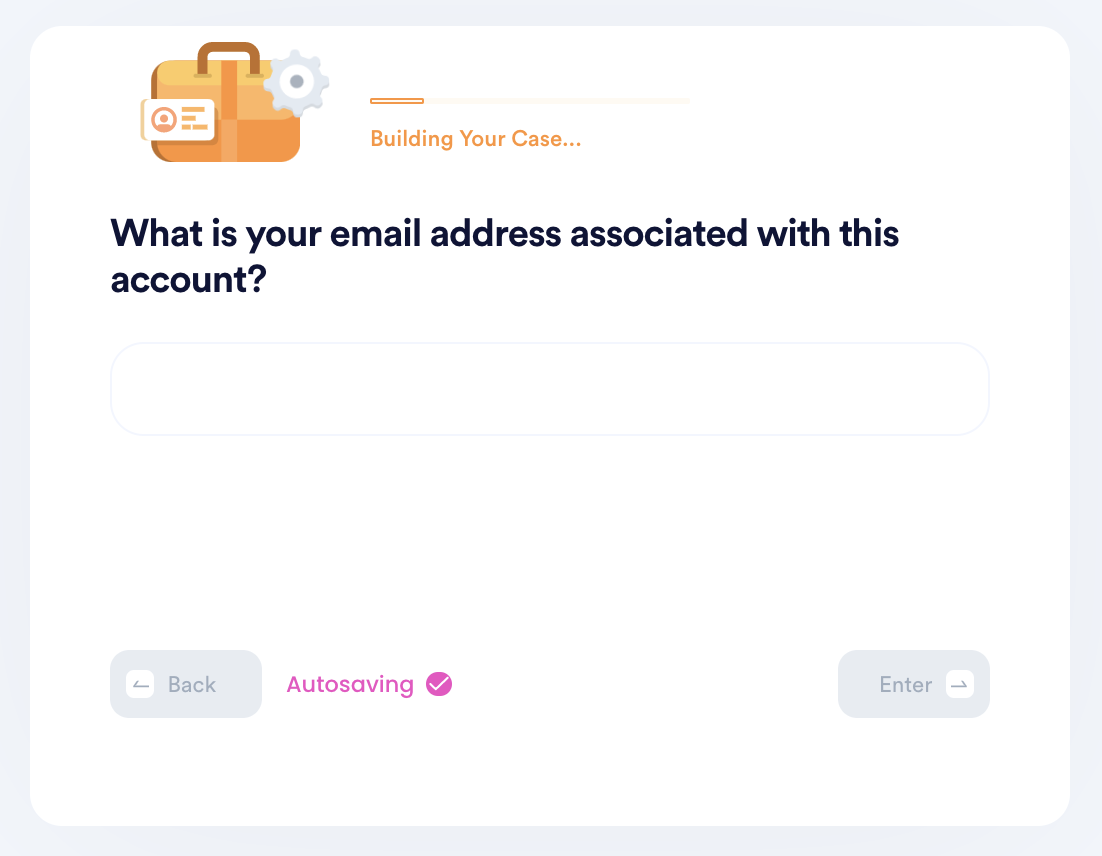 6. Submit your task! DoNotPay will mail the check on your behalf, and make sure it gets sent each recurring period if you set up recurring payments. You can always return to the product to delete or add new payments.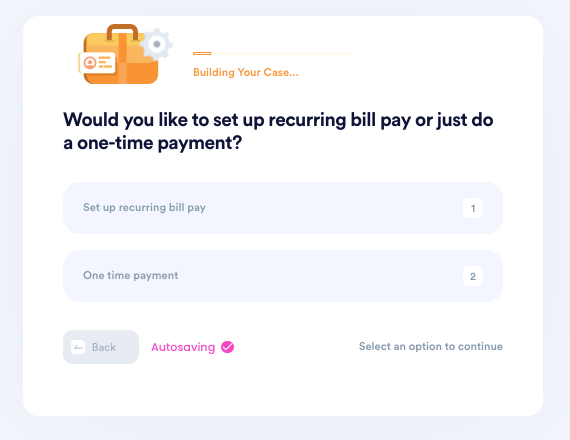 Why Should You Use DoNotPay for ADT Bill Payments?
There are a ton of reasons to use DoNotPay for paying your ADT bill. We could outline plenty of them, but the three main benefits we offer are:
Fast setup that only takes a couple of minutes.
Easy-to-navigate web design that won't leave you confused.
Guaranteed success with getting your bills paid on time.
Use DoNotPay for All Sorts of Bill Payments
DoNotPay doesn't stop at helping you pay your ADT bill. Our services extend way beyond that and include a ton of different bill-paying options. We can handle your power bill, fuel bill, gas bill, and more with the same ease of use outlined above. We can also provide a safe and effective way to pay your cable and internet bills. Pay-by-plate bill services are also available. If it's something you need to pay, whether one-time or recurring, we've got your back.
What Else Can DoNotPay Do?
DoNotPay isn't just limited to paying bills. We have a ton of different services you might find helpful. Some of these aspects of our site you might want to look into are: