Get Admiral Car Insurance Refunds the Easy Way

Founded back in 1993, Admiral insurance has grown to be one of the leading car insurance companies in the UK. It has proven worth its salt, going as far as winning UK's best car insurance providers in eight consecutive years.
Be that as it may, there might come a time when you might need to cancel your Admiral insurance. Either your premiums are too high, you plan on moving, or you've simply found a better insurance company. So what happens to the money already paid?
The good thing is that if you cancel before the term ends, you are qualified to receive a refund. However, the actual process of having it done can be pretty daunting. You'll have to fill out a couple of forms, state the reasons for your cancellation, and then wait an eternity for them to respond. And nobody wants that.
That is where we at DoNotPay come in. We will do everything for you and ensure that you get a refund for the remaining policy balance at the end of it.
What You Must Know About the Admiral Car Refund Policy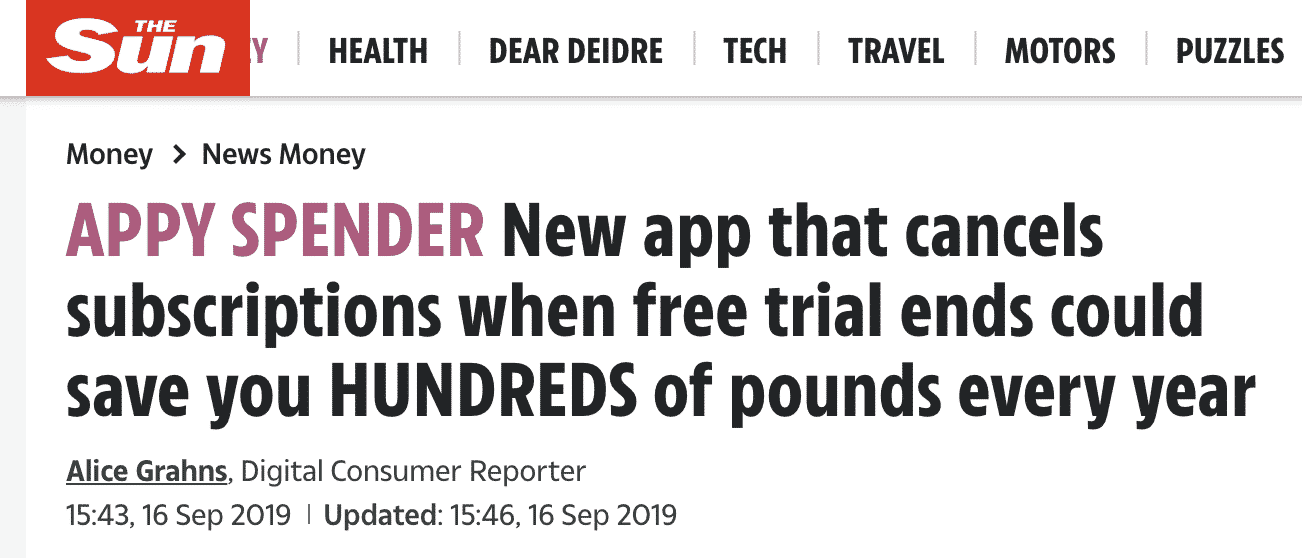 As per the Admiral website, their refund policy varies depending on the time you cancelled the cover:
If You Cancel Within 14 Days
If you cancel the policy within 14 days after buying the cover, you'll only be charged the costs incurred when setting up the policy and the costs of cancelling it. On the other hand, if you've taken up more than one product with the company, it will apply for the product with the highest cancellation charge.
The charges listed include:
Vehicle only
£25.00
Vehicle with little box and safe driver unit
£155.00
Vehicle including, plug and drive
£105.00

(However, if you return the unit within 30 days after cancelling, you'll be refunded £50.00)

Home
£39.50
Your Policy Is Void
If the policy has been declared void because of fraud or misinterpretation, an intermediary charge of £80 will be applied. It will cover the costs of confirming the voidance.
Removing a Product From Your Policy
If you want to get an item off our policy, the charge will be adjusted to account for the costs incurred in changing the policy.
For instance, if you had more than one product on the cover, your total premium will be adjusted with respect to the remaining items. A  charge of £5 might also be included if you had any upgrades on your motor policy.
If You Cancel After Making a Claim
Admiral, like most auto insurance providers, will not give you a refund if you have already filed a claim. And even then, you'll still have to pay the standard cancellation fee.
Also, if you pay for your auto insurance every month, you'll have to pay for the remainder of the policy as you cancel.
How to Cancel Your Car Insurance With Admiral Car Insurance on Your Own
Before anything, it is important to note that to receive full compensation, the cancellation must be made within 14 days of the cover date. It's easy to miss the small details but this could cause conflicts when applying for an Admiral Car Insurance refund.
A cancellation fee of £55 - £155 will also be deducted, depending on the nature of your cover.
You can cancel your Admiral car insurance in three ways:
Contact by phone – Give them a call at 0333 220 2000 and let them know that you want to cancel your coverage early. Indicate if you wish to resign right away or at a later time.
Send them an email – Alternatively, you can send them an email. However, this will take longer. You might have to wait up to 24 hours for a reply.
Live chat – you can also reach a customer service agent through the live chat feature on their website and request a cancellation. The live chat is open anytime from 9 am to 10 pm on weekdays and 10 am to 4 pm on weekends.
| | |
| --- | --- |
| Can You Request a Refund Via | Yes / No |
| DoNotPay | Yes |
| Email | Yes |
| Phone | Yes |
| Letter | No |
| Website | Yes |
| In-Person | No |
Things to Consider Before You Cancel Your Policy With Admiral
There are a few factors that can influence how much you stand to gain from cancelling a refund from Admiral Car Insurance. Before you cancel your policy, you should know that:
You can make small changes to your current policy – Rather than cancelling your Admiral insurance, you could make small changes to your present contract and get a lower rate. Call Admiral to learn how much it will cost to modify your insurance policy.
Cancellation Fees – You'll have to pay a cancellation fee regardless of when you quit. The amount you pay will be determined by the type of policy you have and if you are in the cooling-off period. If the expense of leaving exceeds the refund, you might want to stay put.
Have you made a claim before? – If you've been involved in a claimable incident, Admiral will not issue you a refund. In this case, consider the costs and think if it's worth cancelling your contract.
The disadvantage of a multi-car policy – If you obtained a discount for insuring several automobiles on your policy, that discount will be forfeited once you cancel an item off the policy. Your premium will be adjusted for each additional car on your policy.
How to Get an Admiral Car Insurance Refund With the Help of DoNotPay
Do you have trouble getting a refund on your insurance payment? How about you leave it to DoNotPay. We will take over the process and make sure you get your refund at the end of it. 
All you have to do is:
Find the Chargeback Instantly product on DoNotPay.

 

Tell us which credit card (or ACH transfer) the payment was on, and enter the name of your bank and the merchant.

 

Select the reason for your chargeback, and provide relevant details, including the charge amount, the charge date, a description of the payment, and any files you can upload as evidence.

 
Get Refunds From Other Companies With the Help Of DoNotPay
DoNotPay does more than just facilitate refunds from Admiral Car Insurance. We can also help you get chargebacks from other major companies, including:
What Else Can DoNotPay Do
Other users have been raving about using DoNotpay to get their council tax refunds, plane ticket chargebacks, and refunds for Trainline delays. Aside from getting instant refunds and chargebacks, you can also utilise this AI-powered lawyer to:
With DoNotPay there is no limit to what you can achieve. All you have to do is sign up with us, tell us what needs to be solved, and let us do the rest. So what are you waiting for? Contact us today and allow us to handle your worries.