File ACE American Insurance Claims With No Headache
Have you had an injury or accident? You need to pay for the damage or medical expenses and are now wondering how to finance them. If you have an ACE American Insurance policy, you might want to review it and check whether you can get reimbursement.
ACE acquired Chubb in 2016, taking the Chubb name and clients. All ACE American policyholders can claim their policies with the new company. To streamline the process, file an insurance claim using DoNotPay without a fuss.
What To Prepare for Your ACE Insurance Claim
Before filing your Chubb insurance claim, you should make sure to collect the following details:
Policy number

Loss/damage date

A description of the loss

Loss location address

Contact details for every involved person
File ACE American Insurance Claims via DoNotPay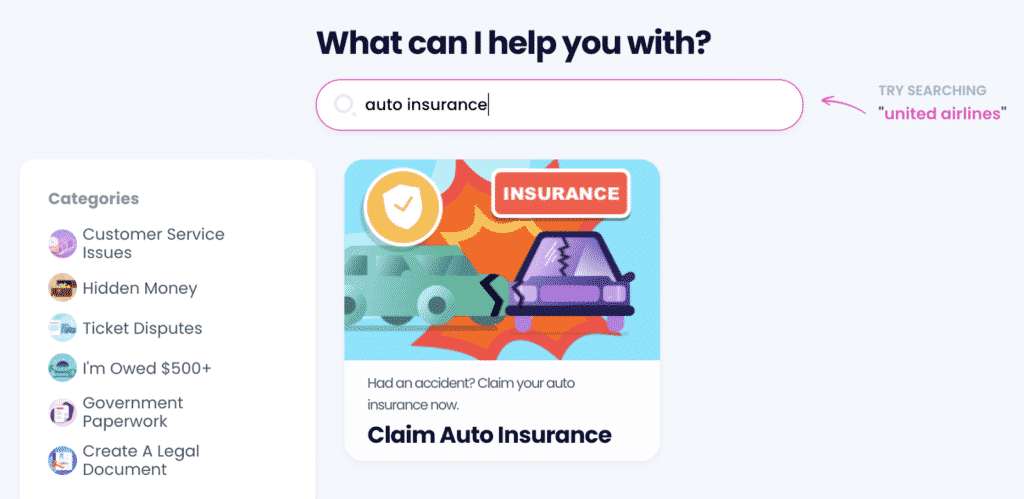 We are here to assist with all your insurance claims. Our app can deal with insurance claims for unemployment, accident, flood, or hurricane insurance.
We do not get annoyed handling administrative issues, but enjoy helping you out! Here is how our claims process works:
Go to DoNotPay in your

Opt for the insurance type

Provide some basic information, such as your contact information and the policy number

Enter the reason for filing the claim and provide any relevant details regarding the case or accident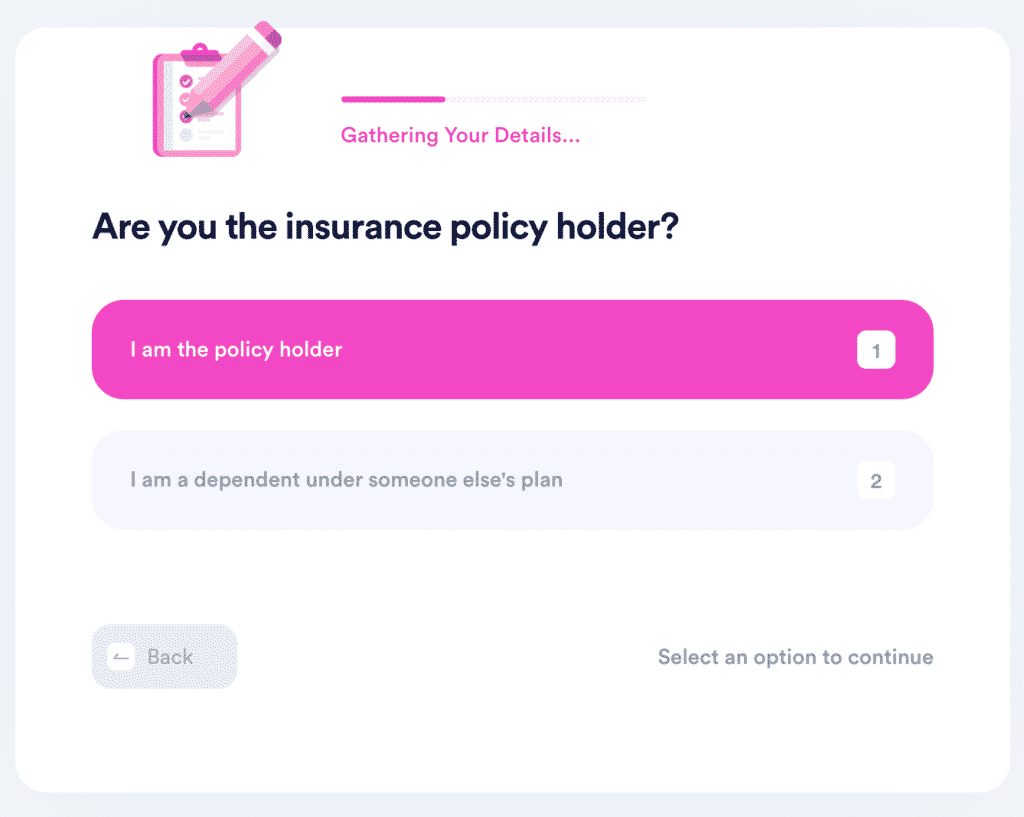 That's all, folks! DoNotPay takes over from now on. We file your claim to Chubb, and you will hear back from them in due time.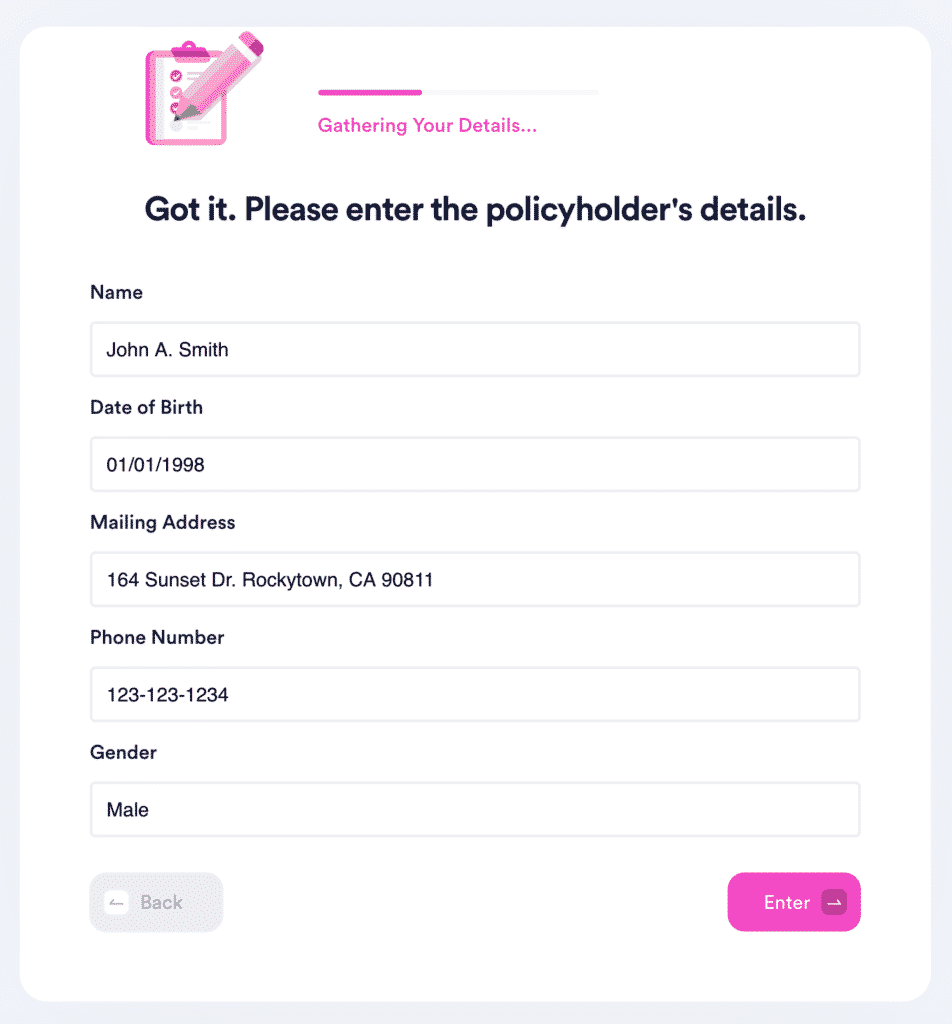 File ACE American Insurance Claims by Yourself
If you have experienced an accident or had an injury and would like to file your Chubb insurance claim on your own, you can do that via:
An online feature

Phone

Fax

The Chubb mobile app
Report ACE American Insurance Company Claims Online
To file your Chubb insurance claim online, you should:
Open the

Claim

page

Click

Start Claim

Choose

Personal

or

Commercial Claims

Log in

to your account

Follow the prompts
If you do not have a user account, you can file a claim here. You have to enter your policy number and click Continue to start the claims process.
File ACE Insurance Claims by Phone
In case you prefer talking to customer support, call Chubb's representatives at 1-800-252-4670. Do not be discouraged should you need to wait on hold as the lines are often busy.
Fax ACE American Insurance Claims
Are you wondering if you could fax your insurance claim? Yes, you can send it via fax to 1-800-300-2538. Don't forget to include all supporting documents.
Use the Chubb Mobile App To File Your ACE Insurance Claim
Chubb offers a mobile app you can use to submit your claim. Download it from Google Play or Apple Store and use it to:
Make a payment

Get your auto ID cards

Get your agent contact details

Report a claim
Should You Panic if Your ACE Insurance Claim Gets Rejected?
You should not panic if Chubb denies your claim. Insurance providers reject claims for various reasons. It does not mean you need to give up.
DoNotPay will make sure Chubb gets your appeal letter! What you need to do is:
Go to DoNotPay in a

Select the type of insurance

Click

Appeal a Denied Insurance Claim

Follow our straightforward prompts
In a few clicks, we will get the necessary information to initiate your appeal. Our app immediately sends the letter to Chubb, and they will inform you about the following steps.
DoNotPay deals with other providers, including The General, Farm Bureau, Fred Loya, Allianz, 21st Century, Alliance United, Liberty Mutual, Farmers, FedEx, and many more.
What Does ACE American Insurance Provide?
ACE American Insurance provides the following insurance types:
Commercial property

Personal property

Casualty insurance

Personal accident

Supplemental health insurance

Life insurance
The company operates in more than 50 countries and specializes in home, vehicle, and valuables insurance.
What Does ACE American Insurance Cover?
Chubb is famous for high-value auto and home insurance. They provide different types of insurance products and coverage, and here is a review of all options:
Insurance
Coverage

Auto

Original equipment—replacement of parts with original manufacturer's components

Rental reimbursement—up to $15,000 in case your car is in the shop

Personal data removal—erasing your personal information from the vehicle's systems if your car is totaled

Global rental car for damage to:

Optional (state-based):

Agreed amount for collision and comprehensive insurance—reimbursement of the agreed value of your vehicle in case the car is totaled or stolen

Lease gap—paying out the lease company in case the vehicle is stolen or totaled

High insurance limits—up to $10 million in liability and uninsured motorist insurance

Window glass—replacement of all windows that break or crack

Lock and key—replacement without any deductibles

Pet injury—up to $2,000

Personal extension to a corporate vehicle—extending your coverage to a company vehicle when you operate it for personal use

Child seat—replacement if damaged in an accident

Homeowners

Home appraisal—estimates of expenses, safety and security advice

Extended replacement—repair or replacement of your original home even if the expenses are higher than your policy limit

Cash settlement—receiving cash up to the value of your policy if after total damage you choose:

To build in another location

Not to rebuild

Belongings replacement—up to the policy limit

Wildfire defense—expert assistance in case of wildfire
To find the specifics of Chubb insurance, check their website, or contact them.
Clear Out Your Daily Tasks Fast With DoNotPay
Are your parking tickets piling up, but the process of appealing them is way too complicated? Do you struggle to pay your bills but are not sure how to get an extension? Is it time to extend your driver's license, but reaching DMV is a nightmare?
DoNotPay will turn all of these dreadful tasks into easy-to-do items you can check off your agenda quickly!
Get rid of spam emails, texts, and calls quickly using our AI-powered app!
Learn how to secure compensation from airlines, get your college fees waived, claim your lost funds, or reduce your property tax—all with a few clicks!
Subscription Issues? DoNotPay Can Help!
If you are looking to test out a service, think twice before disclosing your payment info. Companies will often ask you for your credit card details even when signing up for a free trial—they charge you once the trial expires.
Use our virtual credit card, and don't worry about unwanted charges!
Our credit card gets automatically approved for any free trial, but it rejects any real charges since there is no money on it.
DoNotPay will locate and cancel all your unwanted subscriptions without you having to deal with customer service reps.
We can also help you request refunds from companies or take them to small claims court if they refuse to cooperate.