AAA Insurance Claims From A to Z
American Automobile Association (AAA) is an organization of motor clubs across the U.S. It counts over 60 million members.
AAA is most famous for roadside assistance and its car insurance, but it also offers life, property, and vehicle insurance.
We'll break down the AAA insurance claims process and make sure you submit your claim the easy way.
How Can I File My AAA Insurance Claim?
The methods of filing your AAA insurance claims depend on your location. AAA operates through different clubs in different states. When you go to the main AAA website, you need to enter your ZIP code, which will lead you to the correct website.
In most states, you can file your insurance claim over the phone, and some have also enabled online filing.
Here's where to find the info you need:
Go to the AAA website

Type in your ZIP code

Hover over

Insurance

Click on

File a Claim

or

Make an Insurance Claim

Call the provided phone number or follow the prompts to file an online claim
Some websites may have a list of phone numbers you should call depending on your insurance type.
Regardless of where you live, the general claims process with AAA should entail the following:
Gathering facts of the incident

Explaining the coverage of your policy

Scheduling an inspection if necessary

Arranging repairs
The AAA Insurance Claim Process Is Easier With DoNotPay
You don't have to go down the AAA claim process rabbit hole! Our app has all you need in one place, and it only requires several clicks.
Visit DoNotPay in a web browser and take the following steps to file your AAA insurance claim in a jiffy:
Search for your AAA insurance type

Enter your policy and contact details

Answer questions about what happened

Tap on

Submit
As soon as you submit all the info, we'll do our magic! DoNotPay will get in touch with your AAA club and report an insurance claim in your stead. Should the company need more info, a rep will contact you directly, typically via phone or email.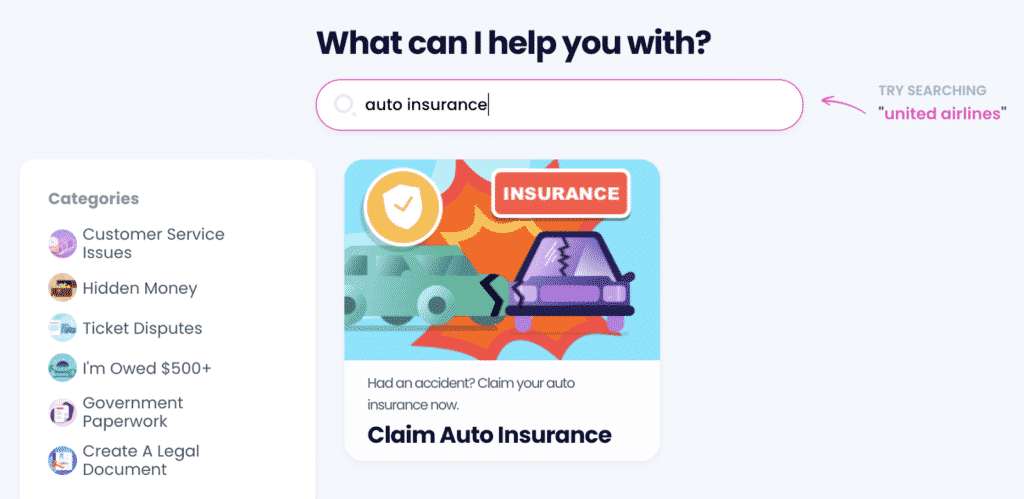 AAA Home Insurance Claims Explained
While the regular claims process for both vehicles and property is the same, you should be aware of a few details:
What Info Do I Need To Provide?
What Should I Do if I Experience Home Damage?

Cause of the loss

Date of the incident

Inventory of damaged property

Names and contact details of injured parties and witnesses

Police report number (if you contact the police)

Contact the police and file a report if necessary 

Take photos of the damage

Go to a safe place for a while

Don't repair anything on your own
What To Expect From AAA Auto Insurance Claim Process
Once you've submitted all the necessary info with your claim—contact and insurance info and the license plate numbers of everyone involved—AAA will either accept or reject your insurance claim.
If your claim is successful, your car repair process will begin. It usually takes about 14 days.
Your claims rep will assist you in choosing an AAA approved auto repair shop.
Appeal Your Rejected Triple A Insurance Claim With the Help of DoNotPay
Not only does DoNotPay help customers file their insurance claims with ease, but the app also appeals the decision of any insurer to reject the claim.
It should come as no surprise that AAA may refuse to pay up after you submit a claim. Insurance companies come up with all sorts of reasons—incorrect info, coverage issues, late submissions—in the hope that they won't spend a dime on you.
All this shouldn't discourage you because DoNotPay is on a mission to fight bureaucracy and corporate greed.
Reap the benefits of our Insurance Claim feature and appeal AAA's decision in the following way:
Open DoNotPay in a

web browser

Navigate to your insurance type

Select

Appeal Denied Insurance Claim

Answer several questions about your claim
Your AI assistant will gather your details and generate the perfect appeal letter. AAA will receive the letter from us as soon as possible.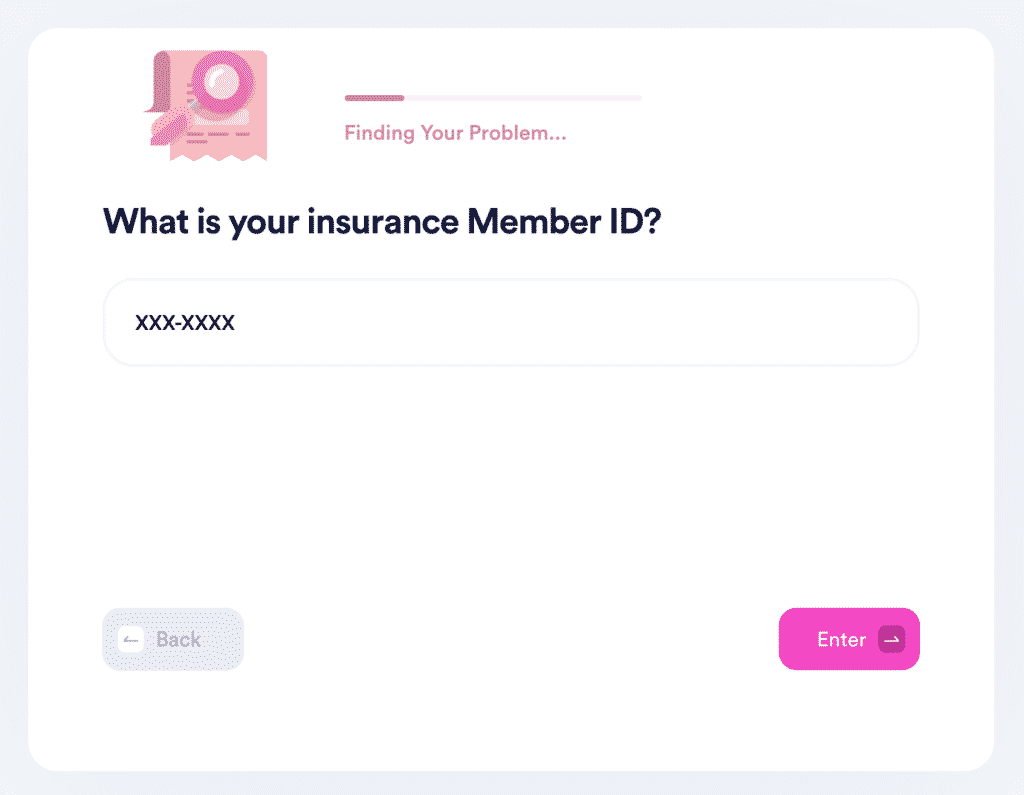 DoNotPay Has a Few More Tricks Up Its Sleeve
Insurance is tough to handle. You may be overwhelmed with the claims process, deductibles, and repairs. The list goes on.
Insurance companies deal with myriads of claims on the daily, so you may not have a chance to get answers to all your questions. Luckily, we can explain the insurance claims process for any company and alleviate your concerns. No question is too big or small.
DoNotPay can give you the lowdown on insurance claims with AT&T, Progressive, and Auto-Owners. If you're not sure how accident, third-party, or unemployment insurance claims work, we'll explain.
You can also count on DoNotPay to answer the following questions:
Believe it or not, there's even more we can do for you regarding AAA. We can assist you in getting a AAA refund. In case you want to opt out of your AAA membership, we'll show you how to obtain a AAA membership cancellation policy refund.
Fighting Administration Is Easier With DoNotPay 
Bureaucracy is a disease of the modern world, and we finally have a cure. Thanks to artificial intelligence, DoNotPay knows how to handle numerous rules and regulations and make your life so much easier. 
Our bots ask you a few questions, gather the necessary info, and off they go! Filing warranty and insurance claims, requesting property tax reductions, getting access to public records, or claiming unclaimed funds under your name—you can deal with these bothersome tasks from the comfort of your home and within minutes!
If you need to get in touch with customer service representatives to ask for refunds or contact airline companies regarding compensation, our platform will make the process painless and care-free.
Don't hesitate to put our app into service if you need to contest parking tickets or avoid long lines at your local DMV!
How Else Can We Help?
Not only does DoNotPay handle bureaucracy, but it also saves you money in the process. Whether you're looking for the best learning materials for government tests or planning to comb through and cancel streaming subscriptions you don't use, DoNotPay can give a helping hand.
Our platform grows every day and comes with user-friendly features that will help you manage unpaid bills, stop copyright violation, or solve problems with credit cards faster than ever!