Easily Dispute a Traffic Ticket for Speeding in a Work Zone
No one wants to be pulled over and face a speeding ticket. Paying a speeding ticket can negatively impact one's finances in the short term, and long-term consequences can be problematic as well. However, the penalties for speeding in a work zone can be even greater and cause even more stress.
Because of the costs that come with work zone traffic violations, many choose to dispute the ticket. This can be a great step to prevent the consequences of the ticket, but it can be costly on its own. Some choose to hire a lawyer and end up spending way more than they should have.
There is a better, more efficient way to dispute a traffic ticket for speeding in a work zone, though. DoNotPay and our Speeding Tickets product can help.
How Are Work Zone Traffic Tickets Different?

The penalties for a standard traffic ticket vary depending on the state you're in, but generally, you will have to pay a fine and possibly have points added to your driver's license. Gaining too many points can result in losing your license. When you are ticketed for speeding in a work zone, though, the fines are often much higher. 
As with tickets in general, every state handles work zone speeding tickets differently. In Iowa, for example, drivers are hit with a fine of $150 for speeding up to 10 miles per hour over the work zone speed limit.
What Should You Do When You Get a Work Zone Speeding Ticket?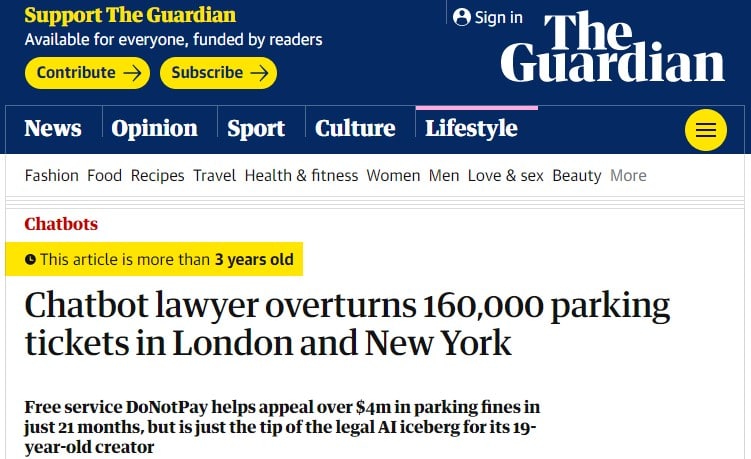 The stress of a work zone speeding ticket begins when you see the police lights in the rearview mirror. When this process starts, it is important to remain on the lookout, as the information that you get when you're pulled over can be important in disputing the ticket. Consider the following tips when you first get a work zone speeding ticket.
Stay calm and cooperate with the officer. Remaining polite in the moment can be a challenge, but if you are fully compliant, the officer may give you a lesser ticket or may give you a warning instead. This is not always the case, but it typically at least prevents the situation from escalating to more severe fines.
Do not admit to anything. If you say something like, "I saw the work zone signs and knew what my speed was," then you have admitted guilt. This would make it hard to contest the ticket.
If you are given a ticket, make notes about the situation. Log things such as if there were not enough visible signs to make it clear that it was a work zone.
Reasons to Dispute a Work Zone Speeding Ticket
You don't have to accept the fines and penalties that come from a work zone speeding ticket without a fight. There are plenty of reasons to dispute the ticket, including:
You can save money that would have gone to pay the fine.
By disputing a ticket, you can keep points off of your driver's license.
Speeding tickets can lead to major increases in car insurance rates.
What Happens if I Don't Pay My Speeding Ticket?

While disputing a speeding ticket is worthwhile, that does not mean that you should simply ignore your work zone speeding ticket. If you fail to respond to the ticket by its due date, you could be hit with harsher fines and penalties. Because work zone tickets are already costly, this could make the fines even worse.
Do I Need a Lawyer to Contest Work Zone Traffic Tickets?
Most people are not legal experts, so the solution that many naturally have is to call a lawyer to dispute a work zone speeding ticket. Even though this is a good idea in theory, it is not guaranteed to improve the situation and can actually lead to you paying more money.
Not every lawyer is an expert in traffic violations, and not every lawyer cares about what happens to their clients.
It is all too common for a lawyer to not improve the chances of a ticket being dismissed. This leaves the client with not only the ticket to worry about but also the cost of the attorney.
How to Dispute a Work Zone Speeding Ticket On Your Own
If you have been given a speeding ticket for a work zone violation, you can dispute it on your own. Speeding tickets can be hard to fight, but the following steps can help.
| | |
| --- | --- |
| Gather as much information as you can about the situation that led to your ticket. | It can be difficult, but you may be able to prove that you did not commit a traffic violation |
| Prepare for the trial. | Remember that you can bring witnesses for questioning and question the officer that gave you the ticket. This could help get your ticket dismissed. |
| Consider negotiating. | If it does not seem like you will be able to dismiss a work zone speeding ticket, negotiating might be an option. In this process, you will still face a fine, but the fine may be lower. Additionally, this can remove the ticket from your record. |
Contest a Work Zone Traffic Ticket in Less Than 2 Minutes With DoNotpay
Instead of going through the struggle of trying to fight a work zone speeding ticket on your own, let DoNotPay help with our Speeding Tickets service. More than 200,000 ticket cases have been handled by DoNotPay, and it has been featured in publications like Business Insider.
To handle your work zone speeding ticket with DoNotPay, all you need to do is follow these simple steps:
Log-in to DoNotPay and find the Speeding Ticket product.

 

Upload a photo of your speeding ticket.

 

Provide us with some details on why you believe the citation issued is a mistake.

 

Select whether or not you want the letter mailed to the traffic ticket issuer on your behalf! 
That's it! You'll receive an appeal letter that contains state vehicle codes to boost your case.

 
Once you've finished this process, you're done! All you have to do is wait to hear back to see if you've won the dispute.
What Else Can DoNotPay Do?
In addition to helping you dispute speeding tickets, DoNotPay offers an expansive range of services that include:
If you're dealing with these or other issues, sign up for DoNotPay today to see what the world's first robot lawyer can do for you. You'll be amazed at how much you can accomplish with just a single app.